Your Smithsonian Group Guide: Visiting the National Museum of African Art, Smithsonian Castle, National Museum of Asian Art, and S. Dillon Ripley Center
Is your DC tour group interested in visiting the National Museum of African Art? Or are you planning a school field trip to the Smithsonian Castle? This southern area of the National Mall has so much to see, including the Arthur M. Sackler Gallery and Freer Gallery of Art (collectively known as the National Museum of Asian Art), and the S. Dillon Ripley Center. As you get ready to tour around these Smithsonian museums, you'll want to plan thoroughly to maximize your time in Washington DC.
Keep on reading to learn more about these five neighboring museums and the best way to travel there!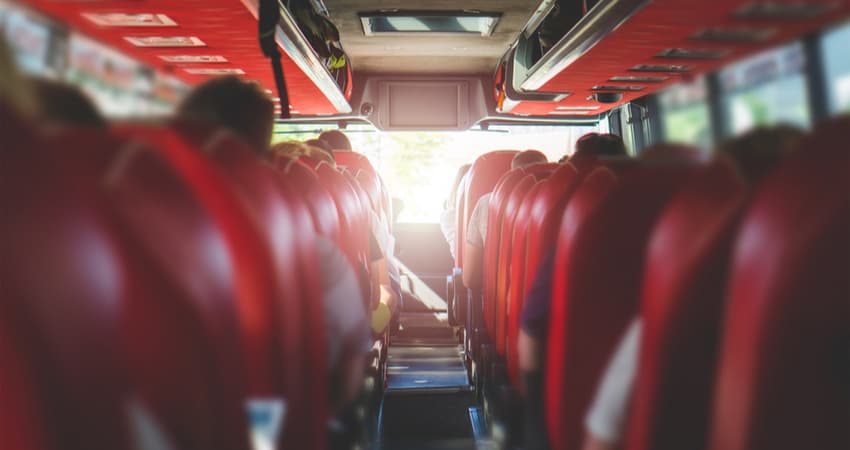 How to Travel
Traveling with a large group in Washington DC can be difficult to plan, especially if you're traveling during a busy time like spring and summer. Thankfully, DC Charter Bus Company can help groups of all sizes travel with ease in a private minibus or charter bus rental. You'll have a comfortable ride outfitted according to your group size and travel needs. Unwind in a climate-controlled bus with reclining seats after a long day of exploring DC, charge up your mobile devices with onboard power outlets, and stream your favorite music or TV shows with free WiFi on the road back to your hotel. A DC Charter Bus Company representative can help you plan your transportation at any time when you call (202) 903-0059!
Here are s few things to keep in mind when traveling to and from Smithsonian museums in a charter bus rental:
Unloading and Loading
Two designated loading and unloading zones can be found in front of the Smithsonian Castle on Jefferson Drive SW. An additional bus pickup and dropoff area can be found nearby at the Natural History Museum on 900 Block Madison Drive, NW. The Museum of African Art, Smithsonian Castle, Arthur M. Sackler Gallery, Freer Gallery of Art, and S. Dillon Ripley Center are within a short distance of one another. Once your group hops off your bus, you can easily stroll between each museum.
Parking for Charter Buses
Limited free parking for charter buses is available in Washington DC. Be sure to provide payment or prepay for your charter bus's parking before beginning your museum tour.
Here are the closest paid street parking areas for charter buses:
L'Enfant Plaza, 300 block of L'Enfant Plaza SW
Frontage Road, 700-900 blocks of Frontage Rd NW
Museum of the Bible, 300 block of Virginia Ave SW
The above parking areas are likely to get full but additional parking can be found at the Union Station Parking Garage. Parking rates vary from $20 to $45 depending on the season, day, and time. In and out privileges are available for an additional fee with prior parking reservations.
Safety and Timed Entry Passes
Before visiting Smithsonian museums, be sure to thoroughly read over each institution's rules and ticket protocols. Most (if not all) centers in the Smithsonian network require visitors to wear face coverings. Be sure to look into which centers will require timed entry passes and inquire about passes for your group. For example, busy museums like the National Air and Space Museum and the National Museum of African American History and Culture require timed entry passes at this time.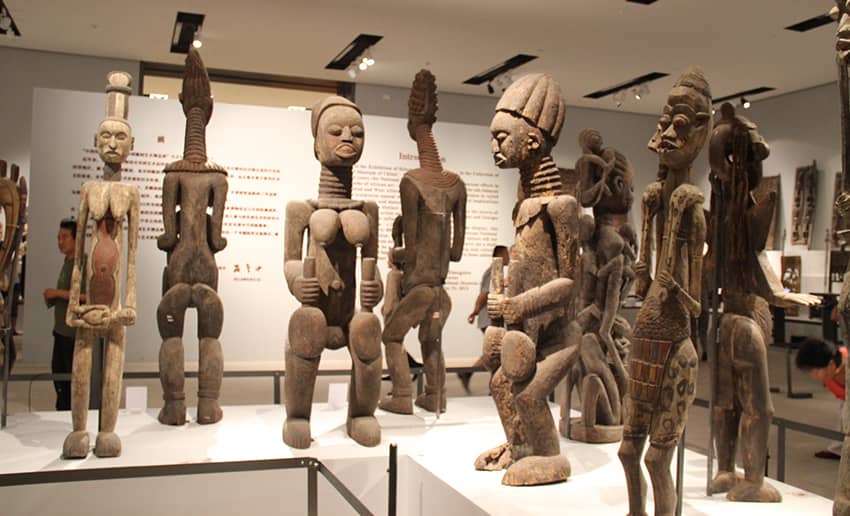 National Museum of African Art
Address: 950 Independence Ave SW, Washington, DC 20560
Phone: (202) 633-4600
The National Museum of African Art is dedicated to promoting the cross-cultural understanding of traditional and contemporary African art. Compared to the National Museum of African American History and Culture, the National Museum of African Art is relatively small. Although it isn't large, this museum still boasts an impressive collection of more than 9,000 cultural objects from across Sub-Saharan and North Africa.
Highlights
The three-floor museum includes exhibits with a diverse range of work from across Africa, including:
Work from contemporary artists like Mozambican painter Malangatana Ngwenya and Kenyan studio potter Magdalene Odundo.
A variety of works donated by the Walt Disney-Tishman African Art Collection, including staffs and divination pieces from the Yoruba people of Nigeria, masks worn by Benin kings during crowning ceremonies, female figures from Bamana artists of Mali, and intricate masks from several ethnic groups across Côte d'Ivoire.
A large collection of hand-made gold and silver jewelry from Senegal.
Carved ivory objects and figurines from the Democratic Republic of Congo. The museum emphasizes the preservation of these traditional arts while raising awareness about the threats elephant populations face.
Group Tour Options
Thematic tours are available for school groups and adult groups with prior reservations. These tours must be requested at least three weeks in advance. Your group can choose from tour themes like the community roles of men and women displayed, traditional healing and medicinal arts, and the importance of water in artmaking.
Docent-led drop-in tours are available for adult groups on most days at 10:30 a.m., 12 p.m., and 2 p.m. You'll want to inquire ahead of time to see if drop-in tours are available on the day of your visit.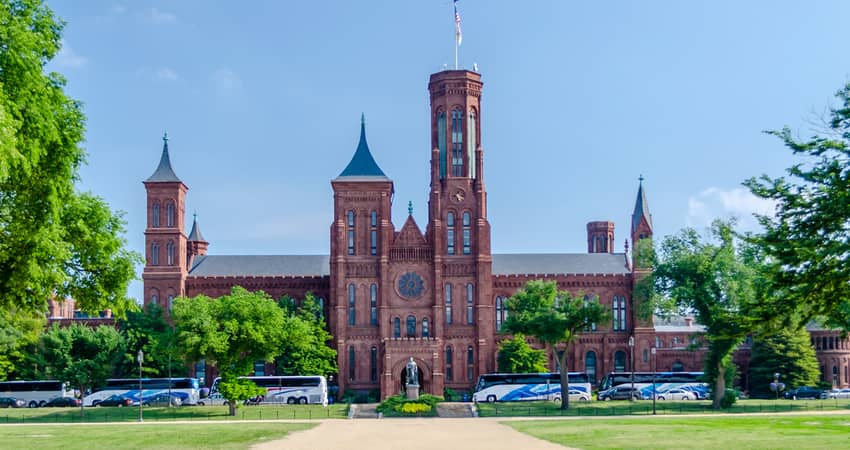 Smithsonian Castle
Address: 1000 Jefferson Dr SW, Washington, DC 20560
Phone: (202) 633-1000
The Smithsonian Institution Building, or the Castle as many call it, is the historic heart of the institution. The iconic red sandstone structure was completed in 1855 and became the first Smithsonian building. Today, the Castle serves as administrative offices for the Smithsonian Institution and the main visitor center with a small selection of interactive exhibits about the Smithsonian's museums and history.
Highlights
The Castle has a variety of resources for Washington DC visitors to plan their tour around the network of museums. While visiting the Castle be sure to see these highlights:
Welcome to Your Smithsonian, an exhibit that displays items from collections across the Smithsonian's affiliated museums.
Enid A. Haupt Garden, a carefully manicured 4-acre garden located between Smithsonian Castle and Independence Avenue.
Smithsonian Crypt, the resting place of James Smithson, the Institution's founding donor.
Group Tour Options
Docent-led tours explore the Castle's history, importance, and stunning architecture. Tours are usually open to the public and are held twice a day. Call the Castle ahead of time to inquire about private tours, if available.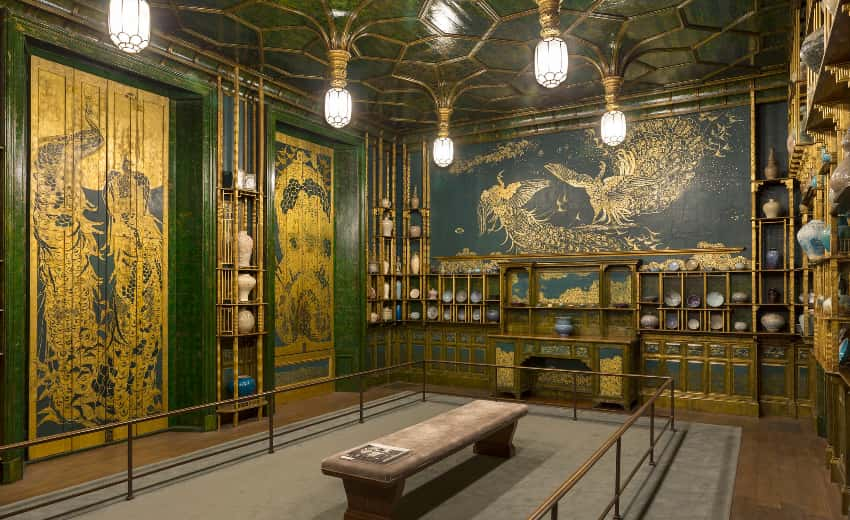 Arthur M. Sackler Gallery and Freer Gallery of Art
Address: 1050 Independence Ave SW, Washington, DC 20560
Phone: (202) 633-1000
Together, the Arthur M. Sackler Gallery and Freer Gallery of Art make up the Smithsonian National Museum of Asian Art. These galleries contain one of the biggest collections of Asian art and the largest Asian art research library in the country. Between the two galleries, you'll find more than 44,000 objects from East, Southeast, and South Asia, the ancient Islamic world, ancient Egypt, and the ancient Near East. The Arthur M. Sackler Gallery is also a unique museum, with the majority of its space being located underground beateth the Enid A. Haupt Garden.
Highlights
The museum's collection is vast and can easily take over 3 hours to see everything. If you're running on a tight schedule, here are just a few of the museum's highlights that your group can prioritize:
Edo period Japanese woodblock prints, including a large selection of pieces from Katsushika Hokusai.
Ornamental glass, stone, and metalware from ancient Turkey, Iran, and Syria.
Jade and bronze objects from ancient China, including ceremonial weapons, ornaments, jewelry, and figures.
A variety of 13th- to 18th-century copper and bronze Buddha sculptures from Tibet and Mongolia
The Peacock Room, a beautifully decorated room designed by James McNeill Whistler and Thomas Jeckyll. This room is hailed as a prime example of the Aesthetic art movement and Anglo-Japanese style.
Group Tour Options
Walk-in tours are generally available every day and are open to the public. Private tours for schools, adult groups, and university students must be requested with the museum in advance. Educational programs will be tailored to your student's age group and can cover topics like the role of nature and animals in storytelling, how religious stories are told through art, and seasonal topics like the Lunar New Year. Keep in mind that in-person tours may not be available this time and contacting the museum beforehand is highly recommended.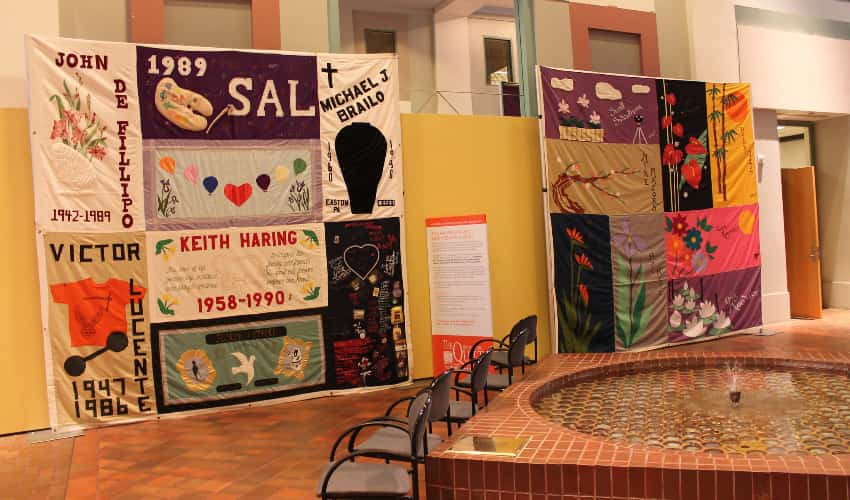 S. Dillon Ripley Center
Address:1100 Jefferson Dr SW, Washington, DC 20560
Phone: (202) 633-1000
From the surface, the Ripley Center looks like a simple copper-domed pagoda, but this small Smithsonian museum has an underground space with a handful of rotating exhibits. The center's underground area is also directly connected to other Smithsonian museums and offers easy access to the National Museum of African Art and National Museum of Asian Art galleries.
Highlights
You can easily explore the Ripley Center in around 30 minutes. Before moving through the underground corridors to the other museums, here are a couple of things you'll see in the center:
Discovery Theater, a live performance venue focused on cross-cultural educational programs for local schools and youth groups. Visiting the theater for a show must be organized in advance.
Smithsonian Associates rotating exhibits that often display works for sale. Profits from these sold pieces benefit educational programs held by the Smithsonian Associates.
Group Tour Options
The S. Dillon Ripley Center does not offer tours at this time. Discounted group ticket sales for programs at the Discovery Theater must be purchased in advance for groups of 10 or more.
Ready to Explore Part of the National Mall?
When you're done visiting bigger Smithsonian museums like the National Gallery of Art or other DC tourist hotspots like the US Capitol or White House, let DC Charter Bus Company shuttle you to the southern side of the National Mall to explore some hidden gems. Plan your day at the Museum of African Art and National Museum of Asian Art with short stops at the Smithsonian Castle and S. Dillon Ripley Center in between. You can relax knowing that you'll have a comfortable ride to the next leg of your trip after exploring these museums. Call the DC Charter Bus Company team at (202) 903-0059 to get a free bus rental price quote today!
Do you need to rent a charter bus?
We can help. Call us any time at 202-903-0059 to reserve yours!