Your Smithsonian Museum Group Guide: Visiting the National Air and Space Museum, National Museum of the American Indian, and the Hirshhorn Museum
The perfect outing for field trip groups and private sightseers alike, paying a visit to a few of Washington D.C.'s Smithsonian museums is a great way to learn about a wide variety of topics and see some of the best exhibits in the country. From cultural landmarks like the National Museum of African American History and Culture to art-lover paradises like the National Gallery of Art, the 19 museums of the Smithsonian Institute offer something for learners of all ages and interests!
In this guide, we'll cover all the ins and outs of three popular Smithsonian museums that are within walking distance of each other:
The National Air and Space Museum
The National Museum of the American Indian
The Hirshhorn Museum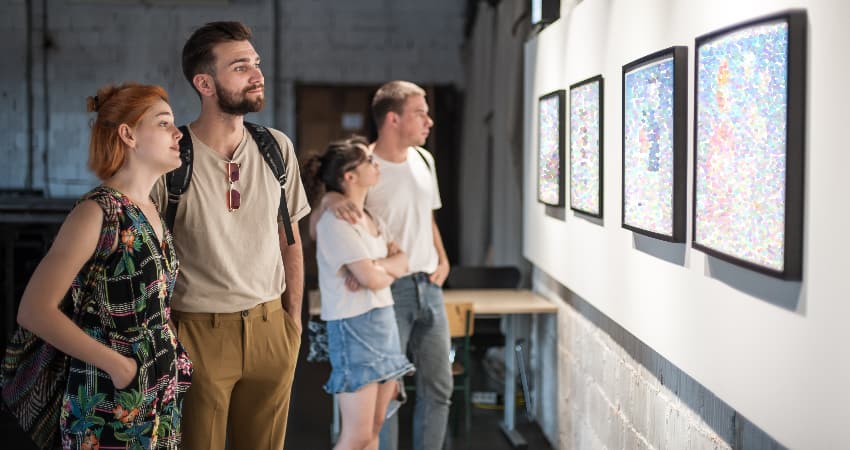 General Tips for Touring the Museums
COVID-19 Safety
As of this writing (September 2021), all Smithsonian museums are requiring guests older than 2 to wear face coverings or masks while touring exhibits—regardless of vaccination status. Face shields do not qualify as a face covering but are allowed in addition to appropriate mask usage. Groups of visitors are advised to keep 6 feet of distance from other visiting groups.
Group Admission/Tours
Like all Smithsonian museums, these three institutions are completely free to the public! That being said, if you're planning to visit with a large group (say, more than 10 people), you should consider reserving your visit in advance to ensure museum staff can accommodate everyone and even offer personalized tour programs.
Personal Belongings
Consider limiting the number of personal belongings you bring into each museum—all bags and carry-ins will be subject to a security search, and none of the museums offer coat or bag storage. If needed, your group can always leave your luggage, jackets, selfie sticks, or other cumbersome or prohibited items aboard your charter bus rental. Your driver will gladly look after your things while your group explores the exhibits!
Dropping off, Picking up, and Charter Bus Parking
Considering that the National Mall receives millions of visitors every year, it should come as no surprise that the area has plenty of zones for oversized vehicles to load and unload. The closest of these designated bus zones to the Air and Space Museum, the Museum of the American Indian, and the Hirshhorn is located along Jefferson Drive. Here, up to 7 bus rentals at a time can temporarily park and allow passengers to embark and disembark. If for some reason all of these spaces are filled, your driver can easily wheel around to the next-nearest motorcoach zone on Madison Drive.
There are three bus-rental-friendly parking lots close to this area as well:
Near the Union Station Metro hub
Buzzard's Point, near Fort McNair
Along Independence Avenue, directly south of the Washington Monument
Parking fees and time limits differ between locations, so your charter bus driver should be sure to read the designated signage upon entry.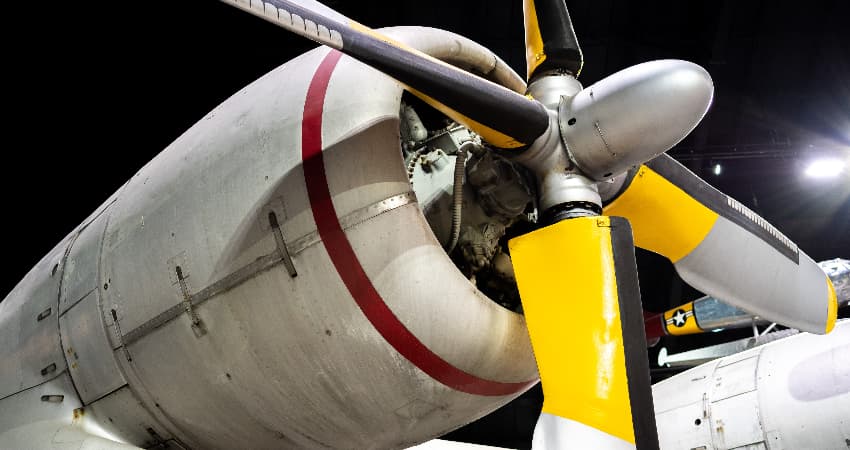 The National Air and Space Museum
Address: 600 Independence Ave SW, Washington, DC 20560
Hours: 10 a.m. to 5:30 p.m. Thursday through Monday (while COVID protocols are in place)
Whether you're traveling with aspiring astronomers or veteran pilots, this museum is sure to impress all kinds of visitors interested in space and air travel. The National Air and Space Museum is not only one of the most iconic museums on the mall, it is consistently one of the most beloved Smithsonian museums: bringing in nearly 3 million visitors every year.
Exhibit Highlights
The National Air and Space Museum is made up of 23 galleries exhibiting thousands of artifacts related to airplanes, space shuttles, and more. That being said, you may not be able to see every exhibit during your visit—the museum is undergoing renovations that will last several years, and only a few of the more popular sights will be on display in the meantime.
Popular exhibits your group can visit include:
Space Race — a collection of shuttles, satellites, and missiles from the S.-Soviet space rivalry of the 1950s and 60s, including the Apollo lunar modules
The Wright Brothers & The Invention of the Aerial Age — a timeline of the invention of air travel, including the original Wright Brothers' 1903 flyer
Time and Navigation — a gallery full of clocks and navigational tools from centuries' passed
Boeing Milestones of Flight Hall — the largest of the museum's exhibits, this hangar-esque hall is full of planes and rockets from across the globe and decades
Tour Options
While in-person group tours are not available due to the pandemic, when they're back, you can expect to need a minimum of 10 visitors to book a group tour. Be sure to tell your group tour reservation specialist whether your group is an academic/youth program or a private adult group—that way, your tour guide can better cater to your visitors' interests!
Accessibility
Various accessibility devices (wheelchairs, Braille and tactile guides, etc.) are available for loan near the entrance. This museum also offers a pre-visit social narrative to help folks prepare for situations they might encounter when visiting the museum and address what to expect, should your group members need it.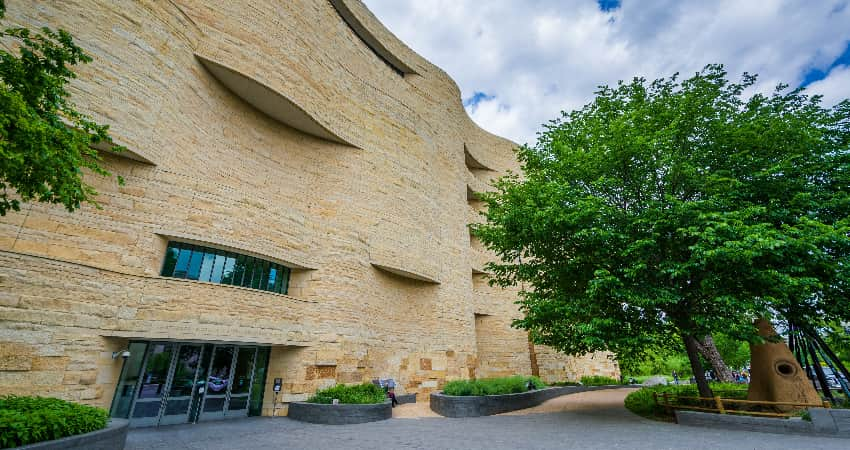 The National Museum of the American Indian
Address: 4th St SW, Washington, DC 20560
Hours: 10 a.m. to 5:30 p.m. Wednesday through Sunday (while COVID protocols are in place)
This nationally acclaimed museum actually has two locations: one in Washington D.C. and one in New York City. And while both are home to a massive collection of artifacts and educational materials related to Native American history and culture, the D.C.location itself is considered an artifact, in a way. Before you step inside to tour the exhibits, take a moment to admire the architecture outside—it was designed to incorporate motifs and building practices of various indigenous cultures from throughout the Western hemisphere!
Exhibit Highlights
While interactive exhibits and the theater shows are temporarily closed to the public, most of this museum's artifact-centric exhibits are still available for self-guided tours:
Nation to Nation — learn about important Native diplomats and the history of U.S.–American Indian treaties from the colonial period through the present
Our Universes — explore cultural philosophies of 8 indigenous civilizations from across the Western Hemisphere, including facets of language, art, spirituality, and daily life.
Return to a Native Place — this compact exhibit showcases photographs, narratives, and artifacts from the Native tribes of the Chesapeake Bay region
Americans — this exhibit highlights how Native American imagery and motifs have influenced American pop culture as a whole
Tour Options
Currently, on-site educational programs and group tours are not available. If you're planning a group visit for a later date, reach out to the museum Group Reservation hotline at 202-633-6644 to inquire about scheduling a docent-led tour.
Accessibility
If needed, visitors with mobility concerns can pick up a sanitized wheelchair from the welcome desk before touring the exhibits. Your group can also request an American Sign Language interpreter for any scheduled tour (though two weeks' advance notice is appreciated).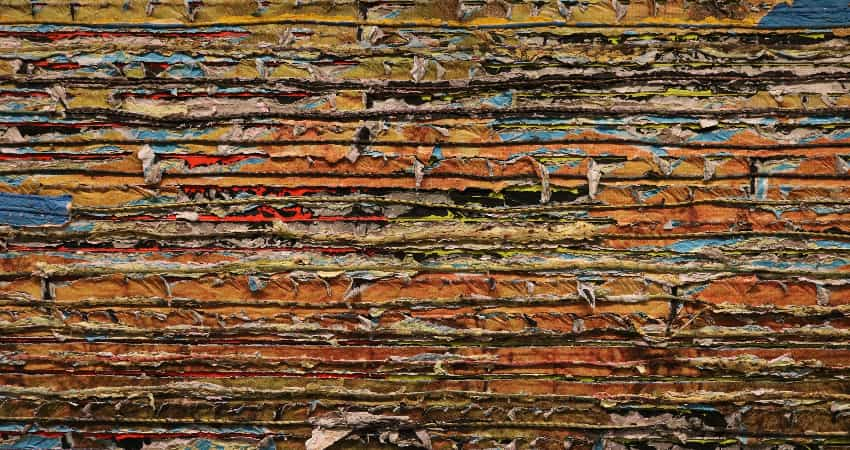 The Hirshhorn Museum
Address: Independence Ave SW &, 7th St SW, Washington, DC 20560
Hours:
Museum — 10 a.m. to 5:30 p.m. Wednesday through Sunday
Sculpture Garden — 10 a.m. to 4:30 p.m. daily
One of the more recognizable buildings on the National Mall, this cylinder-shaped building and adjoined plaza is the perfect place to take lovers of modern and contemporary art. The modern and contemporary art displayed here is intended to raise up art and artists that represent new and relevant conversations throughout the United States.
Exhibit Highlights
Sculpture Garden — over 30 works of art adorn this sunken garden, creating a quiet and introspective green space
Barbara Kruger: Belief+Doubt — Large, graphic, vinyl text blocks cover the Lower Lobby area, posing thought-provoking questions throughout this permanent installation
Mark Bradford: Pickett's Charge — 400 linear feet of gallery space is devoted to this abstract dissection of Paul Philippoteaux's nineteenth-century cyclorama displayed in Gettysburg.
Tour Options
Groups of all sizes are welcome to explore the galleries at their own pace. And while group tours are temporarily unavailable, when they return you can expect a conversation-based walk through the exhibits with your group of 10 to 30 people. Both a tour of fan-favorite, popular installations and a tour of the museum's newest acquisitions have been available in the past, free of charge.
Accessibility
Free Manual wheelchairs and folding stools are available at the security desk, near the entrance. In addition, all scheduled tours can include the services of an ASL interpreter—given advanced notice. As with all Smithsonian museums, certified service animals are always welcome.
Book Your Bus Rental to the Smithsonians
Once you've nailed down your itinerary, the DC Charter Bus Company team would love to provide stress-free transportation to any of the Smithsonians in town. We specialize in a private and personalized minibus and charter bus rentals, so you know your route, schedule, and vehicle will match your group's needs—no matter what!
Give our 24/7 representative team a call at 202-903-0059 whenever you're ready. All we need is a passenger count, a timeline, and a list of desired onboard amenities to secure your DC bus rental! Get in touch today to receive a free, no-obligation quote.
Do you need to rent a charter bus?
We can help. Call us any time at 202-903-0059 to reserve yours!