A Group Guide to Visiting DC's Capitol Hill Neighborhood
Are you in DC for the weekend and looking to explore something new after visiting the White House, the National Gallery of Art, and the Washington Monument? After you've gotten your fill of those attractions, your group's logical next stop is Capitol Hill.
Capitol Hill is a largely residential neighborhood that's home to some of the country's most well-known institutions, as well as understated little gems such as Stanton Park and Eastern Market. After snapping a few shots at the landmarks the Hill is known for, stop by Ambar Capitol Hill and Ted's Bulletin, two of the most well-known restaurants in the neighborhood.
When traveling in DC with a group, it can be easy to be swept up in the logistics, preventing you from fully enjoying your trip. DC Charter Bus Company is here to help. Whether your group hails from Alexandria, Arlington, or Bethesda, we're here to make it easy to hit the best spots in DC. Call us at 202-903-0059 to rent your charter bus today.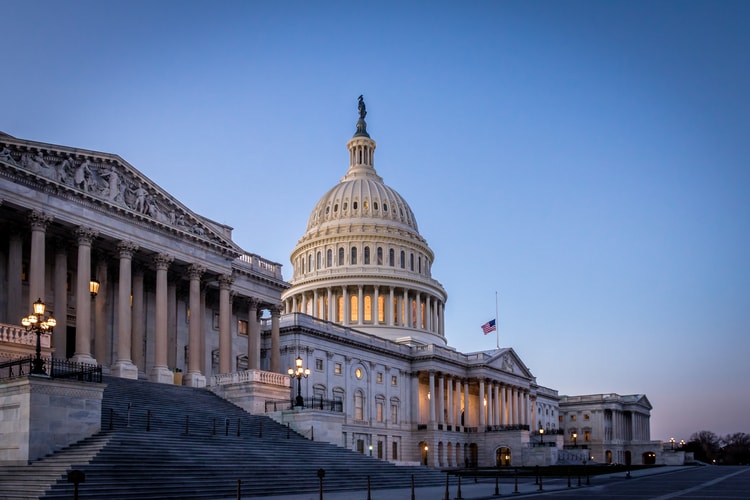 How to Get Around Capitol Hill With a Group
Once you've gotten to Capitol Hill with your group, you can walk down major roads such as Pennsylvania Avenue and Independence Avenue with ease. The side streets are also easy to navigate; in general, the neighborhood is highly walkable.
Getting to Capitol Hill from another area in DC will be a challenge, but luckily, you have a few options.
Cars and Rideshare
Capitol Hill isn't a car-friendly neighborhood, so you'll want to avoid driving. There's limited parking near Capitol Hill. One solution would be to use a rideshare service, but you run the risk of running a high tab if you hire multiple drivers at once. You'll also face staggered wait times, meaning that you might miss your U.S. Capitol tour or restaurant reservation.
Metro (WAMTA)
The Washington Metro, often referred to as "Metro," is the public transit system of the DC metro area. These are the three most convenient stops in Capitol Hill:
Union Station: 50 Massachusetts Ave NE, Washington, DC 20002
Capitol South: 355 First Street SE, Washington, DC 20003
Federal Center: 401 3rd St SW, Washington, DC 20024
Capitol Hill is highly walkable, so using public transit is a natural choice. Whether you choose public transit will depend on your group size and type. If you're on a school group trip and are responsible for the students, using the Metro isn't the best choice because a student can easily get lost. The situation is the same if you're traveling with a sports team.
We only recommend using the Washington Metro for groups of five or fewer people. If your group is large, it'll be a hassle to try to make it onto the same train without losing anyone.
Private Bus Rental
A private bus rental is a great choice for your group if you're made up of six or more people. You don't have to rent a 56-passenger motorcoach, either; a minibus can be an affordable alternative, and it will make your trip infinitely more comfortable than if you were traveling in separate cars or rideshares.
The question is, where will you park once you get to Capitol Hill?
Because Capitol Hill is such a popular destination for tour groups and school groups, the DC government has designated tour bus parking locations depending on the attraction you're visiting.
If you opt to rent a charter bus, you can be dropped off at Garfield Circle SW. Your driver can then park the bus at the Union Station parking garage, which costs $20 per day. From there, you can explore the neighborhood on foot the entire day without worrying about transportation or public transit hours.
Now that the logistics are out of the way, are you ready to explore Capitol Hill? Let's take a look at some of the attractions you'll definitely want to add to your itinerary.
Capitol Hill Attractions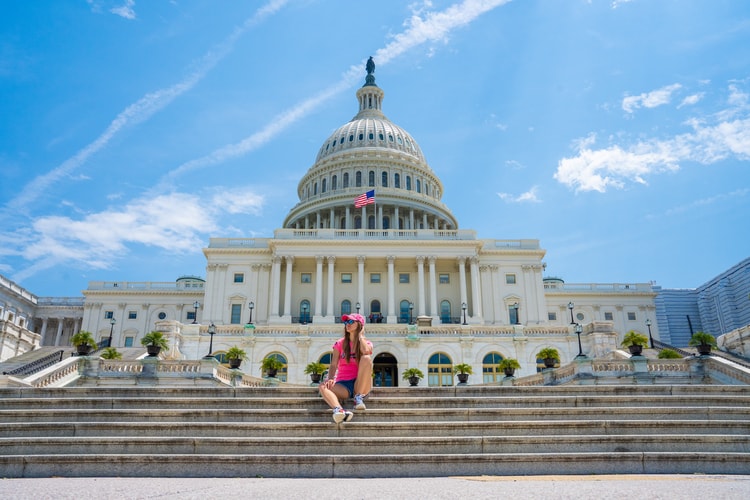 The U.S. Capitol
First up, of course, is the U.S Capitol. Known as the building where the U.S. Congress convenes, the U.S. Capitol has something for your group even if you're not a fan of law and legislation. Your group can learn a great deal about American History at the Capitol's Visitor Center while enjoying the building's architectural details.
Address: First St SE, Washington, DC 20004
Group Reservations: Recommended but Not Required
The Supreme Court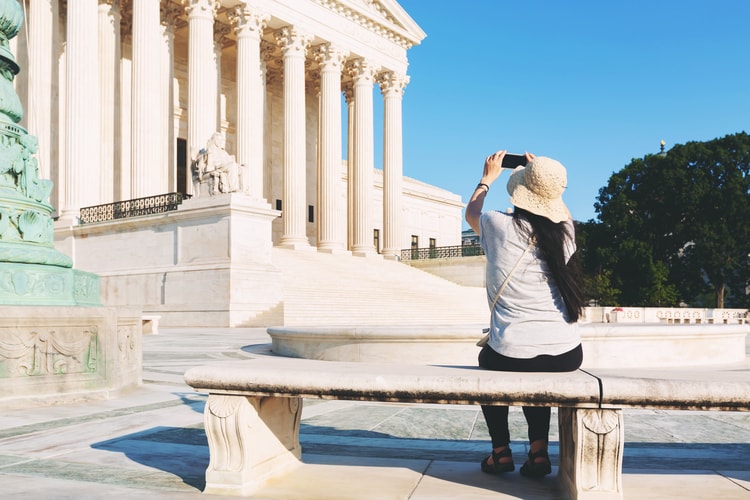 At the Supreme Court, the fates of the country's most prominent cases are decided upon and sealed. The Supreme Court will likely be the most relaxing of your visits; you can take a self-guided tour of the grounds and even attend court sessions for free.
Address: 1 First St NE, Washington, DC 20543
Group Reservations: Not Required
The Library of Congress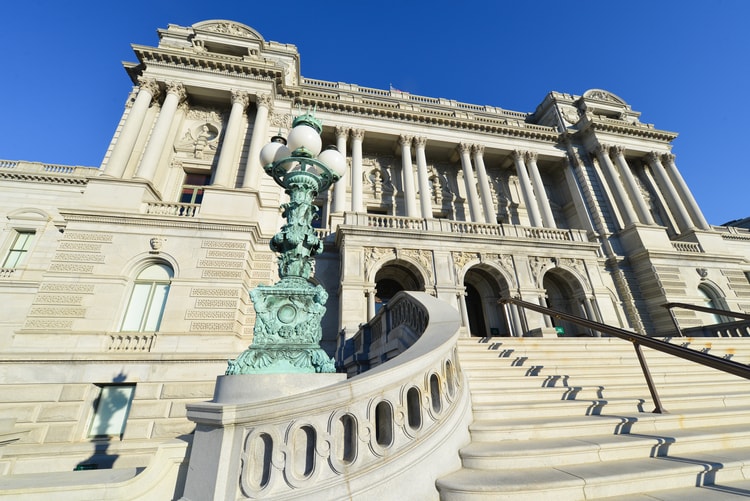 Congresspeople go to the Library of Congress to conduct research—if you like books and reading rooms, you'll love the Library. It's also an architectural marvel, making it a great spot for design enthusiasts.
Address: 101 Independence Ave SE, Washington, DC 20540
Group Reservations: Not Required
Stanton Park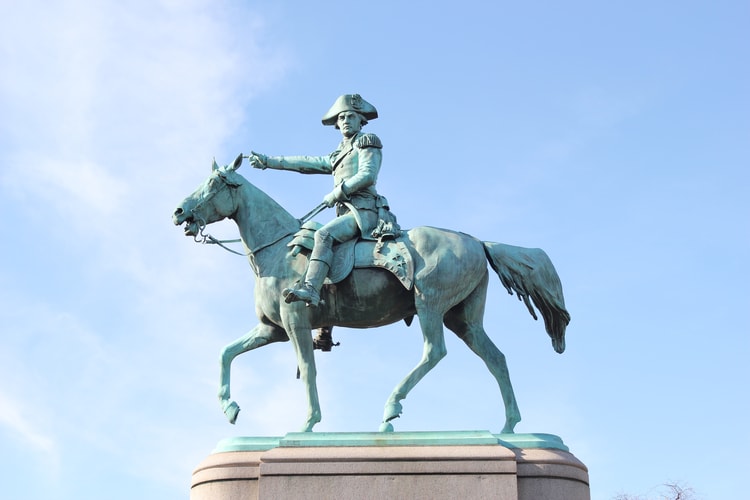 Stanton Park is another must-add to your Capitol Hill tour. There you'll see the iconic statue of Nathanael Greene and enjoy manicured green spaces. Tip: Save money by turning this visit into a picnic stop.
Address: 226 4th St NE, Washington, DC 20002
Eastern Market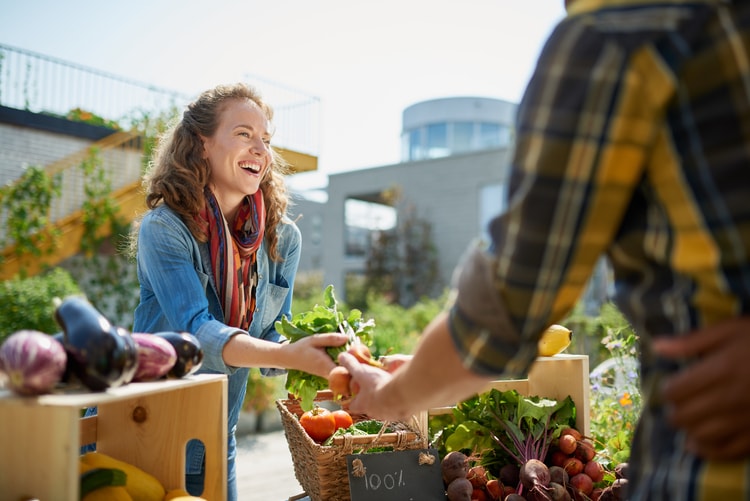 At the Eastern Market, you'll find everything from fresh produce to stained glass jewelry. This is a required stop in your Capitol Hill trip, allowing you to buy locally made goods that you can take home to remember your visit.
Address:  225 7th St SE, Washington, DC 20003
After traveling for the whole day, your group will most definitely be hungry. Check out the following eateries to experience DC's food scene at its finest. We've curated the very best three restaurants that you should consider for your trip.
Capitol Hill Restaurants
Ambar Capitol Hill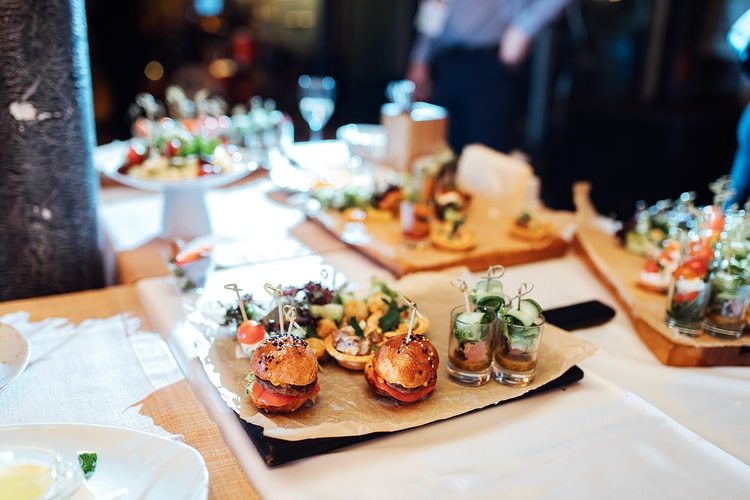 Enjoy traditional Serbian fare and small dishes in a rustic yet modern setting.  This restaurant is particularly group-friendly, offering reservations for groups larger than ten people.
Address: 523 8th St SE, Washington, DC 20003
Phone: (202) 813-3039
Ted's Bulletin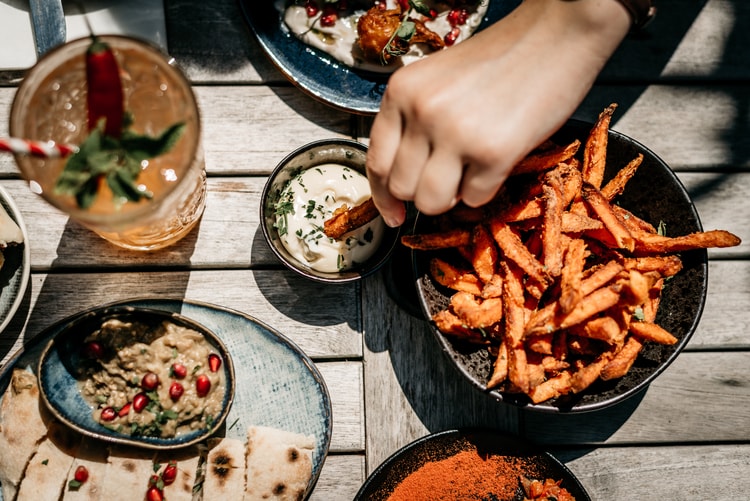 Enjoy brunch all day — or go for one of Ted's Bulletin's signature cocktails. While the restaurant is currently not accepting reservations for groups larger than six people, you'll want to at least get this one to go.
Address: 505 8th St SE, Washington, DC 20003
Phone: (202) 544-8337
Good Stuff Eatery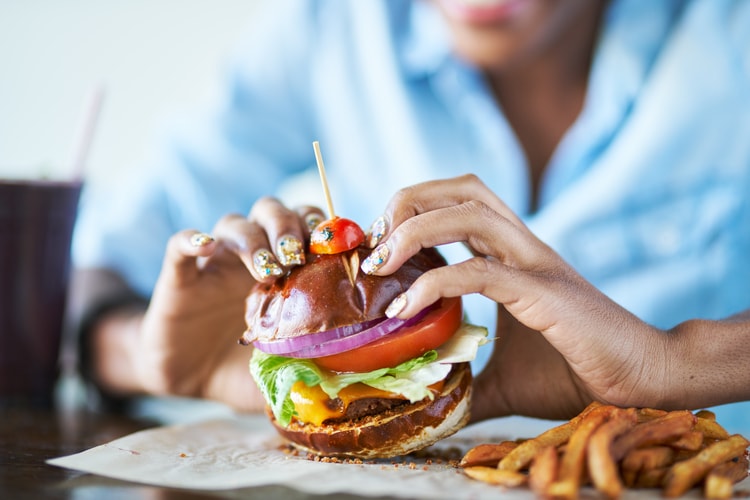 Located just a block away from the Library of Congress, Good Stuff Eatery offers all-American favorites such as burgers, shakes, and fries. Most notable is its group-friendly menu options, such as the Good Stuff Burger Box, which brings a minimum of 10 burgers and costs $10 per person.
Address: 303 Pennsylvania Ave SE, Washington, DC 20003
Phone: (202) 543-8222
Travel to Capitol Hill With Ease
With DC Charter Bus Company at your side, it'll be easy to enjoy the best of Capitol Hill with your group. No need to worry about logistics or finding parking on the Hill. Call us 24/7 at 202-903-0059 to get a free quote for your trip.
Do you need to rent a charter bus?
We can help. Call us any time at 202-903-0059 to reserve yours!