A Sports Fan's Guide to Washington DC
Washington D.C. is not only the capital of the U.S., but it's a dream destination for tourists of all kinds, even sports fans. Whether you're visiting on a school trip, for a wedding, or on a private trip, D.C. won't disappoint. Home to multiple professional and collegiate leagues and lots of events, there's plenty to discover for sports fanatics.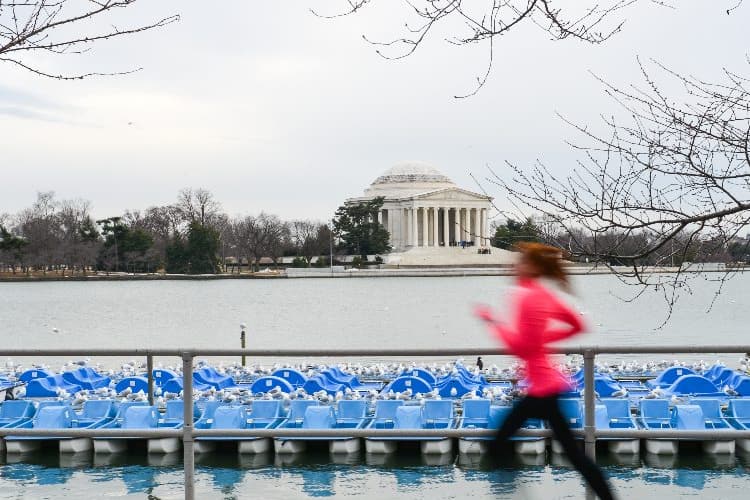 When you're finding your way around this magical city, don't forget about reliable, stress-free transportation for your group. DC Charter Bus Company specializes in helping all types of groups where they need to be with private bus rentals. We'll help your group find a minibus or charter bus rental, or we can build a custom fleet customized to your needs.
When you rent a bus with us, you'll get matched with a professional, local driver who will take care of all the logistics and navigation so you can focus on planning the best itinerary. Planning to explore historic neighborhoods, culture, or breweries while you're here? We'll be there along the way when you call us at 202-903-0059.
Professional League Sports
Washington D.C. has plenty of history and historic attractions, but it also has top-tier sports venues with home teams worth a visit. Go on a tour or grab a seat at a game at these memorable venues:
Nationals Park
Address: 1500 S Capitol St SE, Washington, DC 20003
Phone: (202) 675-6287
Located along the Anacostia River in the Navy Yard neighborhood, Nationals Park is a baseball lover's dream. Averaging to around 30,000 attendees a year, your group can come here to catch a baseball game or even a concert, with past performers being Taylor Swift, Billy Joel, Paul McCartney, and more. The Washington Nationals call this stadium home base, and you can see views of the U.S. capitol from the upper deck, enjoy typical American food, and get a behind-the-scenes-view on a tour.
Charter bus parking tip: Parking is limited and public transportation is encouraged, but oversized vehicles can parking in Lot W (a 15-minute walk to the venue), so be sure to purchase a space in advance.
Capital One Arena
Address: 601 F St NW, Washington, DC 20004
Phone: (202) 628-3200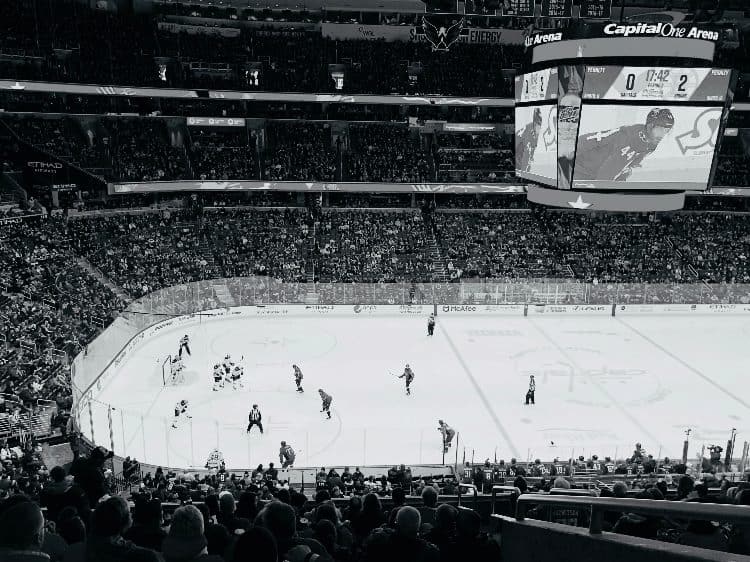 Just a three-minute walk from the Smithsonian American Art Museum, the Capital One Arena is an indoor arena situated in the Penn Quarter neighborhood of the city and is home to the Washington Capitals and the Washington Wizards. Whether you're a sports fan or not, your group can hop off your bus rental to watch an exciting hockey or baseball game, a concert, a special event, or a tour. If your group has 10 people or more, the venue offers group sales so you can sit together.
Charter bus parking tip: Parking is available in garages nearby and is on a first-come-first-serve basis; be sure to know of restrictions nearby.
Audi Field
Address: 100 Potomac Ave SW, Washington, DC 20024
Phone: (202) 587-5000
Exploring Buzzard Point? Audi Field is home to D.C. United and DC Defenders and can accommodate up to 20,000 people, making a game full of energy. While you're there for the action, you can enjoy familiar concession food and get souvenirs. Of course, concerts and other public events are hosted here if your group gets the chance, and you can also book parts of the venue for a special event for a one-of-a-kind experience for your group.
Charter bus parking tip: Like other D.C. venues, parking is limited and needs to be booked in advance to avoid last-minute congestion.
St. Elizabeths East Entertainment and Sports Arena
Address: 1100 Oak Dr SE, Washington, DC 20032
Phone: (202) 470-4008
Located in a more residential area on the St. Elizabeth's East Campus in Congress Heights, the East Entertainment and Sports Arena is home to the Washington Mystics of the WNBA and the Capital City Go-Go of the BNA G League. This multipurpose venue also hosts other events, like mixed martial arts competitions and basketball tournaments, and while you're there, enjoy local DC vendors like MLK Deli and The Orange Cow.
Charter bus parking tip: There is paid on-site parking, but public transport is encouraged due to limited space, so make sure to book in advance.
College Athletics in Washington D.C.
Sports in the capital aren't only for the pros. If you're more into college sports, then D.C. offers a wide variety of high-ranked athletics programs. Be sure to grab some tickets to a game or take a tour to see the campuses in all their glory:
Bender Arena
Address: 4400 Massachusetts Ave NW, Washington, DC 20016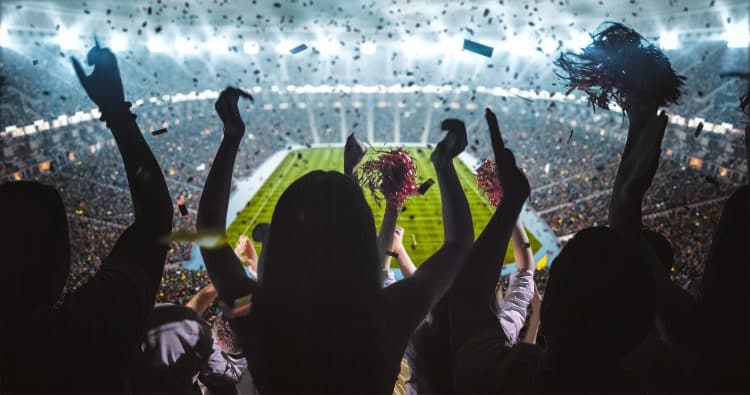 The flagship facility of American University, Bender Arena is a multi-purpose arena that can hold up to 6,000 attendees at once. It's home to the American University Eagles basketball, volleyball, and wrestling teams, so there's something for every sports fan here. It's even been the stage to performing artists like Pearl Jam, Smashing Pumpkins, Red Hot Chili Peppers, as well as monumental speakers like Malala Yousafzai. It might not be as well known as other big universities in the city, but it's considered a hidden gem in the college basketball scene.
Charter bus parking tip: At the time of writing this article, due to campus construction, bus parking is not available. However, you can attempt to park at William I Jacobs Recreational Complex & Watkins Building, but space is not guaranteed. Buses are encouraged to park at the Westbard Shopping Center in Bethesda, Maryland.
Cooper Field
Address: 1401 W Rd NW, Washington, DC 20007
Phone: (202) 687-4692
You can't visit D.C. without at least hearing about Georgetown University, so it's worth checking out Cooper Field while you're there. Formerly known as Harbin Field and Multi-Sport Field, this 3,750 seat stadium is home to the Georgetown Hoyas football team and the Rugby Football Club. It's been awaiting construction since 2004, making it the smallest stadium in the NCAA Division 1 and causing attendance to be lower than usual, but it's still worth trying to catch a football, lacrosse, or rugby game. Charter bus parking tip: There is limited parking and no space dedicated to bus parking, so plan accordingly.
Charles E. Smith Center
Address: 600 22nd St NW, Washington, DC 20052
Phone: (202) 994-6650
Built in 1975, the Charles E. Smith Center is home to the George Washington University's swimming, water polo, gymnastics, and volleyball teams, as well as the home base for the George Washington Colonials basketball teams. With all the action that goes on here, it's no wonder it can hold up to 5,000 attendees at once and has hosted major artists like Bob Dylan, Maroon 5, and more.
Charter bus parking tip: Parking is limited, but you can reach out at (202) 994-7199 or parking@gwu.edu to work something out.
Rent a Bus for Washington D.C. Sports
Let DC Charter Bus be your one-stop shop for easy, cost-effective bus rentals. With experience taking groups all around the capital for every kind of trip, we'll take all the hassle out of group transportation. Call our 24/7 team at 202-903-0059 for a free quote!
Do you need to rent a charter bus?
We can help. Call us any time at 202-903-0059 to reserve yours!