Guide to Visiting DC's Georgetown Neighborhood
With historic 19th-century townhouses and cobblestone streets surrounded by trees, Georgetown is one of the prettiest neighborhoods in DC. Whether your group wants to stroll along the canal, tour Georgetown University, or eat by the Potomac River, DC Charter Bus Company can help.
We'll carry your group to Georgetown and other major DC destinations on a climate-controlled charter bus with comfortable seats and plenty of legroom. Just give us a call at 202-903-0059 to start planning your trip to these Georgetown hotspots.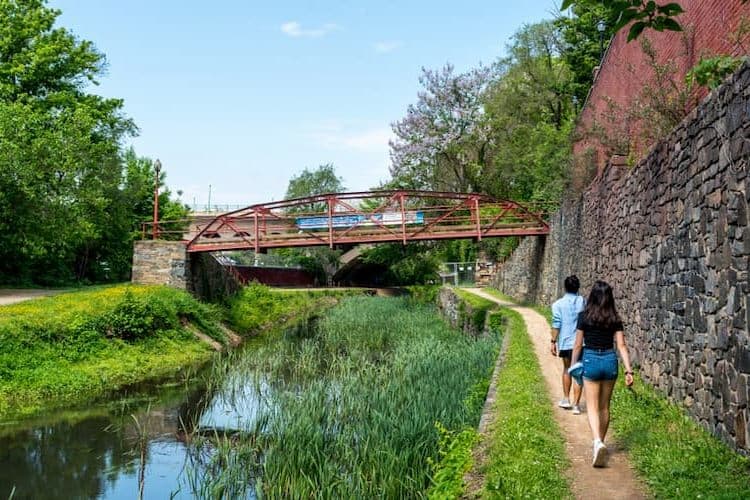 A Note on Unloading and Parking
Although DC welcomes motorcoaches, the city sees so many tour buses that they've placed restrictions on where buses can unload, drive, and park. You can find a complete map of charter bus routes, drop-off, and parking locations here. In Georgetown, the rule of thumb is that buses should usually drive along Wisconsin Avenue and drop off at designated locations along that road or M Street NW.
Georgetown doesn't have much parking for charter buses, so after your driver drops you off they'll probably want to park in one of D.C.'s motorcoach lots until your group is finished exploring. The three public charter bus lots are:
Union Station Bus Terminal
Robert F. Kennedy Memorial Stadium Lot
Buzzard's Point Lot
All of these destinations lay roughly 20 minutes from Georgetown and can be found on the official motorcoach routes map. Once your group gets dropped off and your driver goes to park, you can walk to the Georgetown destinations on your itinerary.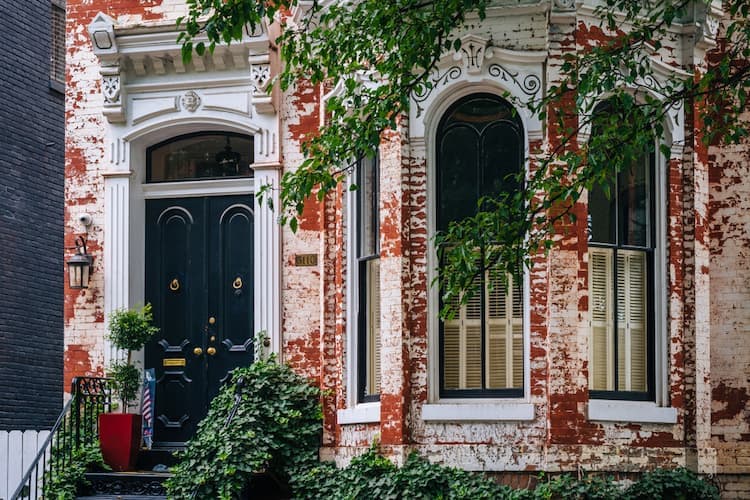 Georgetown's Attractions
Many people come to Georgetown just to shop at the upscale boutiques or take in the views of the Potomac. But if you want to experience the neighborhood's history and art, here are some great destinations you can stop by:
Georgetown University
Established in 1789, Georgetown is the oldest Catholic and Jesuit university in the U.S. The undergraduate college is known for its expansive liberal arts education, and many high-achieving students choose Georgetown for medical or law school.
Georgetown isn't allowing tours at the time of this writing (April 2021).  But when tours return, your charter bus driver will need to drop you off on a street near but not on the campus. Guide your potential future Hoyas around the college's beautiful historic buildings, and then meet up with your driver to head to your next sightseeing destination.
Address: 3700 O St NW, Washington, DC 20057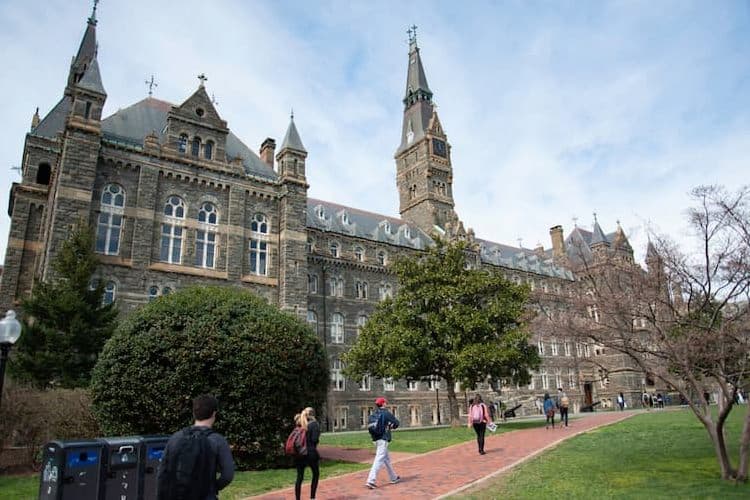 Graffiti Cliffs of Georgetown
The Graffiti Cliffs of Georgetown are a series of stone outcroppings over the Potomac River that are covered in colorful street art. Climb onto the rocks to see stunning views of the water, the Key Bridge, and Arlington, VA while you check out the constantly changing graffiti.
The Graffiti Cliffs also lie near Key Boathouse, where your tour group can rent kayaks and stand-up paddleboards to get a new view of the street art from the Potomac. Note that climbing onto the cliffs or down into the water requires the ability to cross rocky, uneven terrain. If that isn't possible for you or your group, you'll probably want to choose other attractions on this list.
Address: 3303 Water St NW, Washington, DC 20007
The Exorcist Stairs
Now an official D.C. landmark, this steep stone staircase became famous after it was featured in the 1973 horror classic The Exorcist. In order to create Father Karras's dramatic fall, the crew coated the steps in rubber and a stuntman rolled all the way down them twice. The staircase leads from 36th Street NW to M Street NW and dates back to 1895, so even if you're not a horror movie fan, you might want a picture of this unique and historic piece of architecture.
Address: 3535 Prospect St NW, Washington, DC 20007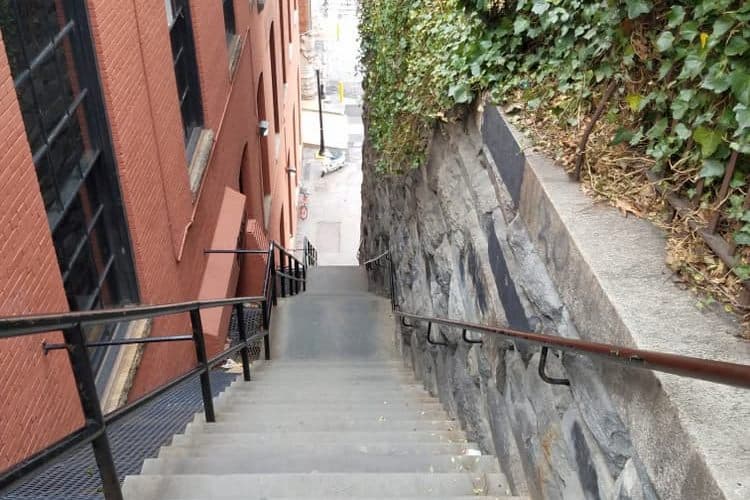 Georgetown GLOW
Traditionally held in December and January, Georgetown GLOW is a public outdoor installation that consists of light-based artwork. You can wander around the neighborhood at your own pace and see 5-10 sculptures crafted by professional artists. Since the 2020 celebration had to be canceled, Georgetown GLOW will be held in spring and summer, not just winter, in 2021. At the time of this writing we don't know whether that tradition will continue, so do some research to find out when Georgetown GLOW is taking place before you visit!
Address: 3700 O St NW, Washington, DC 20057
Georgetown's Food
Georgetown has earned a reputation for exceptional restaurants, whether that means cheap and delicious take-out spots for college students or fine-dining establishments where politicians and young professionals network. If you're wondering what restaurant to take your sports team or coworkers to, DC Charter Bus Company has a few suggestions. And if you'd like to sip cocktails with your meal, we're happy to serve as your DD throughout Georgetown.
Fast Casual
Baked and Wired
A favorite among locals, this coffee shop often has a line out the door. People are willing to wait not just for fresh-brewed coffee but also for homemade bread, quiches, scones, and specialty cupcakes. This cafe has limited seating, so you'll probably want to take your coffee and pastries to go.
Address: 1052 Thomas Jefferson St NW, Washington, DC 20007
Chaia
This taco joint stands out because of what they don't use—their tacos are all nut-free, vegetarian, and gluten-free, and most are vegan as well. Grab some creamy kale and potato or smoked collard green tacos for your group and eat them by the riverbank or back on your charter bus.
Address: 3207 Grace St NW, Washington, DC 20007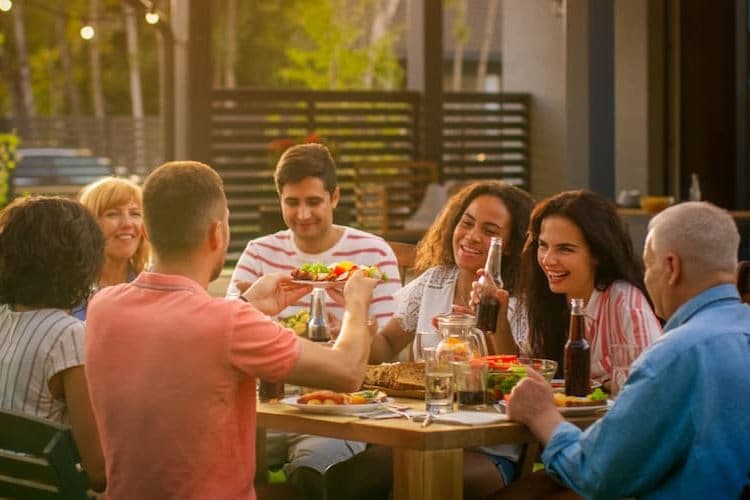 Sit-Down Restaurants
Filomena Ristorante
This authentic Italian joint has been a Georgetown staple since 1983. Their pasta and mozzarella are made fresh in house, and their lasagna, lobster linguini, ravioli, and meatballs have become legendary. Filomena is also a great place to visit during the winter holidays, since they deck the restaurant out for Thanksgiving and Christmas.
Address: 1063 Wisconsin Ave NW, Washington, DC 20007
DAS Ethiopian
Washington, DC has the largest population of Ethiopian immigrants in the U.S. It's no surprise, then, that Georgetown is home to amazing Ethiopian food. If you're looking for a formal setting for your rehearsal dinner or family celebration, you'll find it at DAS, an elegant restaurant that serves traditional Ethiopian entrees. Use the injera that comes with every meal to scoop up entrees like beef zilzil tibs, chicken doro wot, fish with awazie, and red lentil miser wot.
Address: 1201 28th St NW, Washington, DC 20007
Fine Dining
Chez Billy Sud
Sample upscale French and international dishes like duck confit, gazpacho, and Scottish salmon at this sophisticated restaurant filled with white tablecloths. Chez Billy Sud is consistently ranked as one of the best fine dining restaurants in D.C. by review sites and local publications. But if you want to bring a group, be sure to make reservations ahead of time—this restaurant fills up fast.
Address: 1039 31st St NW, Washington, DC 20007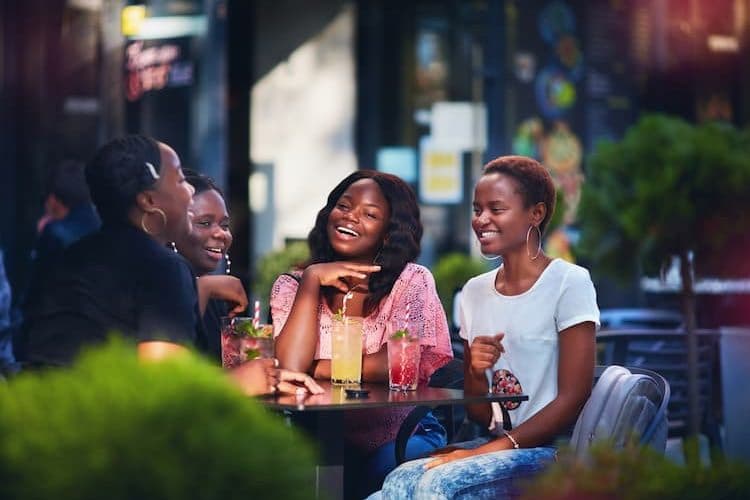 1789 Restaurant
The 1789 Restaurant doesn't actually date back to 1789 (it's named for the year Georgetown was founded), but it does lie in a historic 19th-century Federal house. Inside, you'll find seasonal American fine dining dishes like roasted monkfish, sherry-glazed eggplant, and roasted rack of lamb, all created by executive chef Kyoo Eom. For dessert, treat your group to the cherry blossom panna cotta or the bittersweet chocolate cheesecake.
Address: 1226 36th St NW, Washington, DC 20007
Explore Georgetown with the Help of a Charter Bus
See modern art, explore Georgetown University, and eat delicious food by the Potomac with your group. No matter what brings you to this picturesque historic neighborhood, DC Charter Bus Company can help you get around. Just give us a call at 202-903-0059 and we'll find an experienced, professional driver to escort your group safely across the U.S. capital.
Do you need to rent a charter bus?
We can help. Call us any time at 202-903-0059 to reserve yours!