A Group Guide to DC-Area Breweries
The craft beer scene has been booming in Washington D.C. the past few decades—which means there are tons of places to grab a brew with your buds in our nation's capital.
Need help narrowing down your list of group-friendly breweries in the District? DC Charter Bus Company put together this list of local favorites, just for you. And if you ever need a trustworthy DD for your libation-filled group outing, our team is available at 202-903-0059. Let us set up a reliable brewery shuttle service or full-size bus rental to ease your transport in and around D.C.'s beer scene. That way, your coworkers, wedding party, or group of friends can sit back, relax, and cut loose at these top breweries.
About Pandemic Safety
Before you start planning your brewery tour, keep in mind that much of D.C. is still closed due to the pandemic—including local breweries. It is not recommended to gather in a large group for events right now, especially with people who aren't in your household or established pod. Smaller groups should review each brewery's up-to-date COVID-19 guidelines before planning a visit, as most locations are limiting capacity or only offering pick-up and delivery services.
DC Brau Brewing Company
Address: 3178 Bladensburg Rd NE Suite B, Washington, DC 20018
Pay your respects to the grandfather of D.C.'s modern beer boom at this Woodridge craft house. When it opened its doors in 2009, DC Brau was the city's first packaging brewery since the mid-50s. Nowadays, you can find this company's hoppy pale ales and IPAs in restaurants across town (from upscale dining rooms to down-to-earth local dives). Joint Resolution, the brewery's easy-going New England IPA, is a fan favorite, as are the Oktoberfest limited-time batches that grace its shelves every fall.
If your beer enthusiasts want to visit the place where it all began, you'll need to be patient—the taproom is, as of the publishing of this post, closed to visitors due to the pandemic. When DC Brau opens its doors again, expect free tours of the facility to resume on Saturdays from 1 p.m. to 4 p.m.
Charter Bus Parking: DC Brau is located in a busy shopping center, so parking may be limited. If you plan to host a private event here in the future, we recommend hiring a shuttle to transport everyone to and from the brewery—that way, your guests won't have to worry about fitting multiple cars in the lot!
Denizens Brewing Company
Silver Spring address: 1115 E W Hwy, Silver Spring, MD 20910
Riverdale Park address: 4550 Van Buren St, Riverdale, MD 20737
D.C. brew enthusiasts who want to support a woman-owned taproom won't need to travel far: Denizens Brewing Company offers two locations within 6 miles of downtown. The original Silver Spring location is where this local haunt stores its barrels and showcases a beer garden, while the secondary outpost in Riverdale Park features a taproom and a majority of the company's production.
While social distancing guidelines are in effect throughout D.C., Denizen guests are asked to wear a mask when not at their table and when not eating or drinking. Luckily, both locations offer plenty of outdoor seating for your group to spread out and enjoy Belgian-inspired tripels, rye IPAs, or even tequila barrel-aged petite sours.
Charter Bus Parking: At the Silver Spring location, your bus driver can park your rental in one of the many public lots within blocks of the brewery. If your group ventures out to the Riverdale location instead, have your driver wait for you in one of the lots near Riverdale Park Station.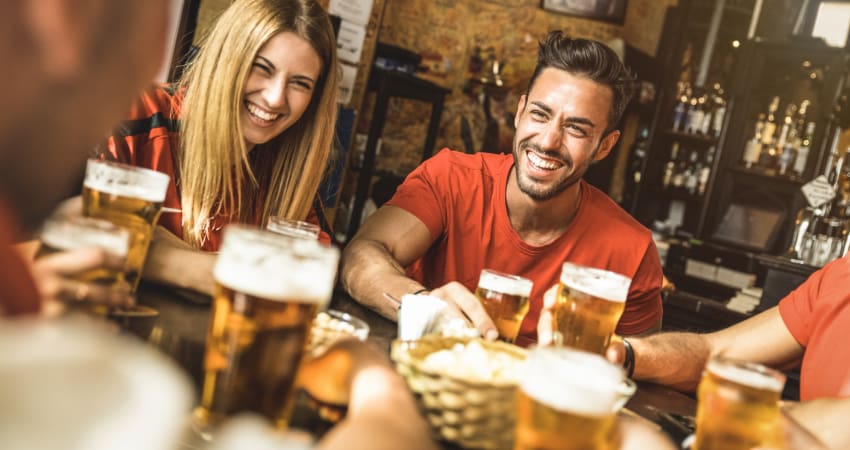 3 Stars Brewing Company
Address: 6400 Chillum Pl NW, Washington, DC 20012
Traveling with fans of bold and funky flavors? Be sure to stop by 3 Stars Brewing Company for quirky pale ales, brown ales, and IPAs with hints of raspberries, cocoa, peppercorns, and pecans. During non-pandemic times, this brewery offers private tours of its eclectic production facility on Saturday afternoons.
What sets 3 Stars apart is the variety of venue options for private events (once those are safe to commence again). You can host lowkey and intimate wedding receptions in the "urban farmhouse"—a 1,100-square-foot indoor space with high-beamed ceilings and suspended bourbon-barrel chandeliers. Or, if you've got bigger plans, your next birthday bash or company party can take place in the 5,000-square-foot Beer Hall. There, your guests can sample any of the 20 beers on tap, play board games at high-top tables, or grab a bite from a local food truck.
Charter Bus Parking: Grabbing a parking spot near this popular brewery can be a hassle, given the narrow streets, limited lots, and surrounding residential locale. Have your driver drop everyone off within walking distance of the entrance and find adequate street parking in the nearby Lamond Riggs or Takoma neighborhoods.
Atlas Brew Works
Ivy City address: 2052 West Virginia Ave NE #102, Washington, DC 20002
Navy Yard address: 1201 Half St SE Suite 120, Washington, DC 20003
Don't let this taproom's steampunk aesthetic fool you: it's 100% solar-powered! Besides its recyclable crowler program (they'll refill any 32-oz crowlers you bring in: even if they were purchased from another brewery), Atlas is known for its 20-barrel batches. In other words, this brewery is a great place if you like exclusivity and a variety of options. Flagship favorites include the peppery Hoppy Rowdy Rye, the Dance of Days pale ale, and the Blood Orange Gose, which is sour with a hint of Himalayan pink salt.
Your group can sip your brews in two locations: the original brewery in Ivy City, and one just a block away from Nationals Park. If you're planning to stop by with your fan group once baseball season is in full swing, be warned: groups of more than 6 people aren't allowed to gather here while social distancing protocols are in place. On the bright side, at Atlas, you won't need to make a reservation like you would at other breweries.
Charter Bus Parking: In Ivy City, your bus driver can likely find coach-friendly spots at the U.S. National Arboretum's Grove of State Trees parking lot, on New York Avenue NE. In Navy Yard, the closest bus parking is located within the Nationals Park complex, in Lot W.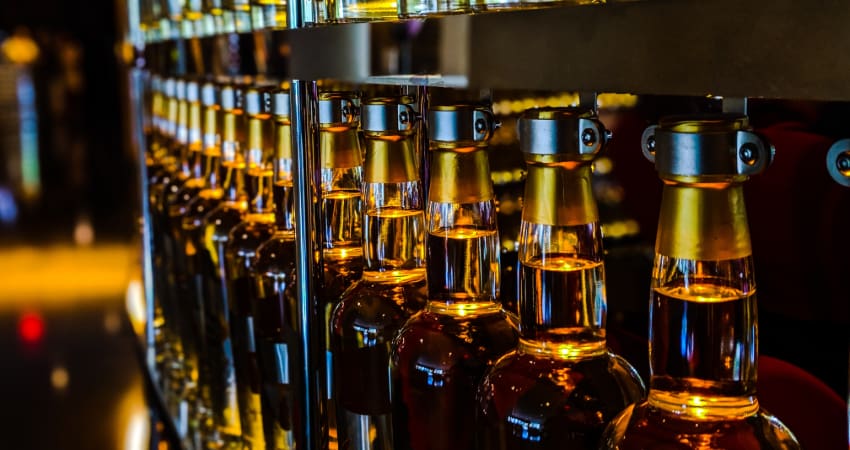 Red Bear Brewing Co.
Address: 209 M St NE, Washington, DC 20002
Gay-owned and -operated, Red Bear brings a West Coast spin to NoMa and the D.C. beer scene. Even during the pandemic, this open and inviting space offers free board games and community events like weekly RuPaul's Drag Race watch parties and trivia nights conducted in sign language. In fact, Red Bear is one of the most accessible breweries in town, with wheelchair-level tables and countertops and ADA-compliant bathrooms throughout.
As for the beer, most patrons recommend a round of Skookum (the Pacific Northwest-style red ale), some nitro-brewed Swampoodle Stout, and seasonal favorites like the autumnal Gourd Riddance pumpkin brown ale.
Charter Bus Parking: Unfortunately, parking a bus in NoMa is easier said than done. Have your driver load and unload within walking distance and wait for you at the nearest bus-friendly parking zone: Union Station Parking Garage, which is a mile away.
Port City Brewing Company
Address: 3950 Wheeler Ave, Alexandria, VA 22304
While it may be a long haul from downtown D.C., this Alexandria brewpub offers a little something for everyone. With its super sippable Optimal Wit (a fruity and hoppy IPA) and robust Port City Porter, PCBC is known for well-made brews that are as straightforward as they are crowd-pleasing.
During non-COVID times, private walking tours of this facility are available Thursday through Sunday for groups of 25 or fewer. In the meantime, you and a small crowd of drinking buddies can drop by, grab some snacks from a local food truck, and enjoy a flight or two on the brewery's sunny patio.
Charter Bus Parking: One of the benefits of visiting a brewery outside the bustle of the city? Parking is relatively easy to find! There are multiple lots and street parking spaces available within walking distance of PCBC, so unless you're stopping by on a busy day, your driver should have no problem finding a spot.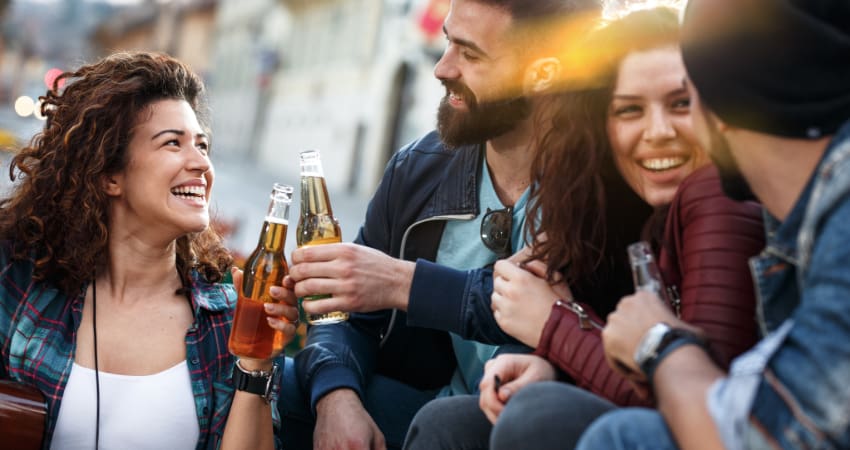 Explore D.C. Breweries with a Bus Rental
Whenever you're ready to check out the best of Washington D.C.'s breweries, consider DC Charter Bus Company your go-to for easy group transportation. Our team is available around the clock to answer any questions, help you find the right bus rental option for your group size, and connect you to a professional DD you can trust. Just give us a call at 202-903-0059, and we'll be happy to reserve a charter bus or minibus for your D.C. brewery tour.
Do you need to rent a charter bus?
We can help. Call us any time at 202-903-0059 to reserve yours!