Arts and Culture in Washington, D.C.
Many tour groups headed to D.C. stick to classic, big-name destinations, like the White House and the Capitol. But Washington, D.C. has more to offer than looming government buildings. The city is packed with art, live music, parades, and theaters that will add a touch of culture to any field trip or guided tour.
And if you need a way to get to all of your artistic destinations, DC Charter Bus Company would love to help. We provide charter buses throughout the D.C. area, from Shaw to DuPont Circle, the National Mall, and U Street. Just give us a call at 202-903-0059 to book a bus to any of these cultural landmarks.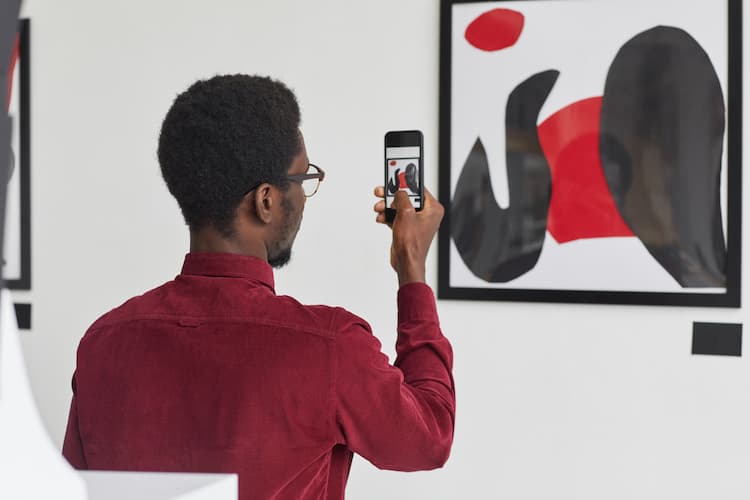 Art Museums
Hirshhorn Museum and Sculpture Garden
One of the best places to see modern art in D.C., the Hirshhorn Museum features work by ground-breaking artists like Yayoi Kusama, Mark Bradford, and Laurie Anderson. After you explore the indoor exhibits, your group won't want to miss the outdoor sculpture garden. Spacious and relaxing, the garden has plenty of greenery and 30 works by artists like Auguste Rodin, Lucio Fontana, and Yoko Ono.
A few metered street parking spaces are available around the museum, but if they fill up, your bus will have to park in a paid lot or garage. Many charter bus drivers opt to drop their passengers off in a designated unloading zone along the National Mall and then park at Union Station Bus Terminal, which has 32 charter bus spaces available by reservation or on a first-come, first-served basis. You can make reservations by sending an email including your requested dates and times to businfo@uspgllc.com.
Address: Independence Ave SW & 7th St SW, Washington, DC 20560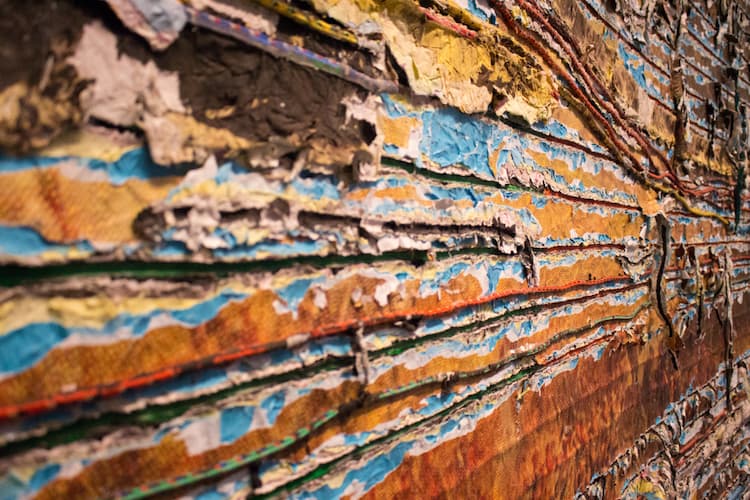 National Portrait Gallery
If you want to see the portraits of all U.S. Presidents, you'll need to add the National Portrait Gallery to your itinerary. The Portrait Gallery is the home of works like Gilbert Stuart's portrait of George Washington and Kehinde Wiley's vibrant depiction of Barack Obama. You'll also see paintings and photographs of First Ladies, well-known politicians who were never President, iconic performers, and famous athletes.
Take your students or coworkers to see portraits of renowned Americans like Lena Horne, Alexander Hamilton, Rosa Parks, and Maya Lin before you head back to your charter bus. Your motorcoach can pick you up in Penn Quarter and may be able to find street parking there, but your driver's best bet will probably be a paid public lot, such as the one at Union Station.
Address: F St NW & 8th St NW, Washington, DC 20004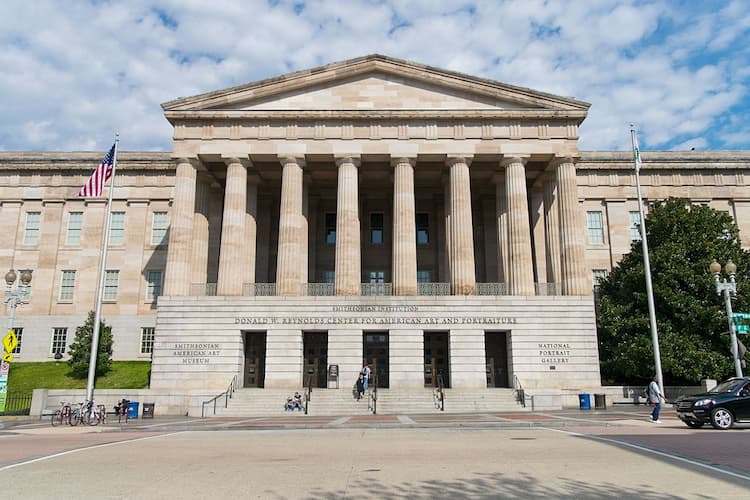 Image credit: Wikimedia Commons
Smithsonian American Art Museum and Renwick Gallery
The Smithsonian American Art Museum has two divisions: the main museum in the same building as the National Portrait Gallery and the Renwick Gallery near the White House. At the main museum, you'll see works from throughout American history by artists like Nick Cave, Nam June Paik, Mark Bradford, and Isamu Noguchi.
The Renwick Gallery is known mainly for its collection of contemporary art, shown through rotating exhibits like Forces of Nature and Connections: Contemporary Crafts. Parking will depend on which division of the museum you want to visit—for the main building, you'll use the same parking as you would for the National Portrait Gallery. The Renwick Gallery also has limited street parking, and you'll find a different selection of paid public lots nearby.
Address: F St NW & 8th St NW, Washington, DC 20004 (SAAM)
1661 Pennsylvania Avenue NW, Washington, DC 20006 (Renwick Gallery)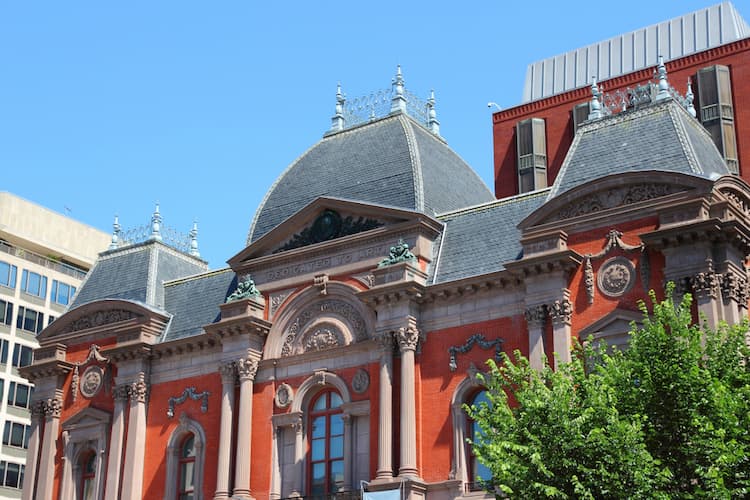 Festivals and Parades
Art All Night: Made in DC
Each September, the picturesque Shaw district plays host to a nighttime outdoor art market with more than 100 booths. If your group is lucky enough to visit when the market is up and running, you'll find distinctive work from local artists like Akeel Ali, Heda Rose, and Latisha McNeill and delicious food from D.C. restaurants like Dacha Beer Garden and Ghion Ethiopian.
The Shaw district has limited street parking, but the spaces usually fill up on festival nights. It's probably a good idea to plan for your bus to park in a paid lot or at Union Station. Then, your charter bus driver can pick you up after the festival so you can enjoy cocktails, food, and art without worrying about how you'll get home.
Address: 1701 8th St NW, Washington, DC 20001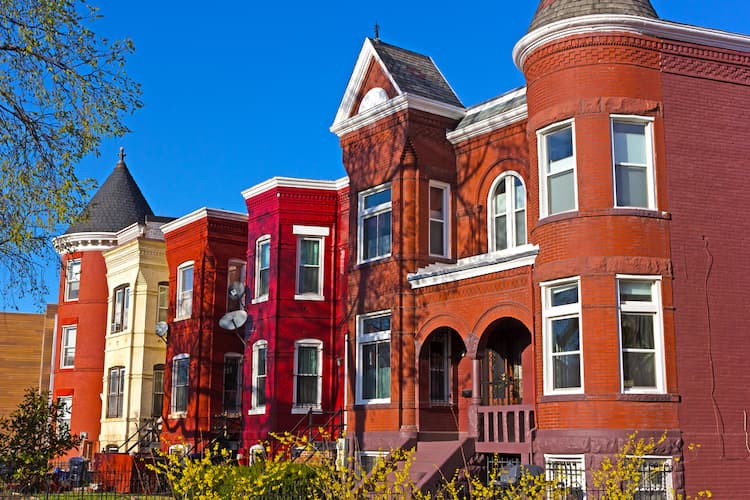 Drum Circle at Meridian Hill/Malcolm X Park
Meridian Hill Park, also known as Malcolm X Park to locals, hosts one of D.C.'s most beloved traditions every Sunday. At 3 p.m., musicians and dancers gather to form a drum circle. Depending on the week, tight-rope walkers, hula-hoopers, jugglers, and yogis may also join the celebration.
The park is a great place to take a break from Smithsonian museums and experience a spontaneous slice of D.C. culture. Meridian Hill Park also lies about fifteen minutes from the National Mall, so it's easy to get there on a bus, and there are free parking spots on 15th Street between Belmont and Harvard. When you're done dancing, you can climb back on your motorcoach to rest your feet and enjoy the AC.
Address: 16th St NW & W St NW, Washington, DC 20009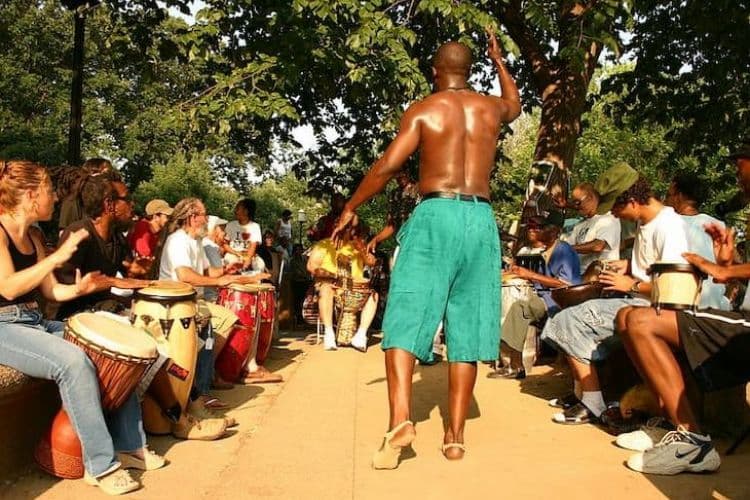 Image credit: Wikimedia Commons
Funk Parade on U Street
Another one-of-a-kind D.C. cultural event, the Funk Parade takes place every spring and celebrates the music, dance, and art of the vibrant U Street neighborhood. U Street was a hotspot for celebratory parades from the 1920s to the 1960s, with two of the most famous parades occuring when Joe Louis won the heavyweight championship in 1937 and when WWII ended in 1945.
When Barack Obama was inaugurated as President, another parade broke out on U Street, and Justin Rood was inspired to create an annual event. The parade as we know it today started in 2014 and now raises money for youth music programs through the nonprofit organization The MusicianShip. Many paid parking lots lie around U Street, so you should be able to find a spot for your bus.
Address: 1240 U St NW, Washington, DC 20009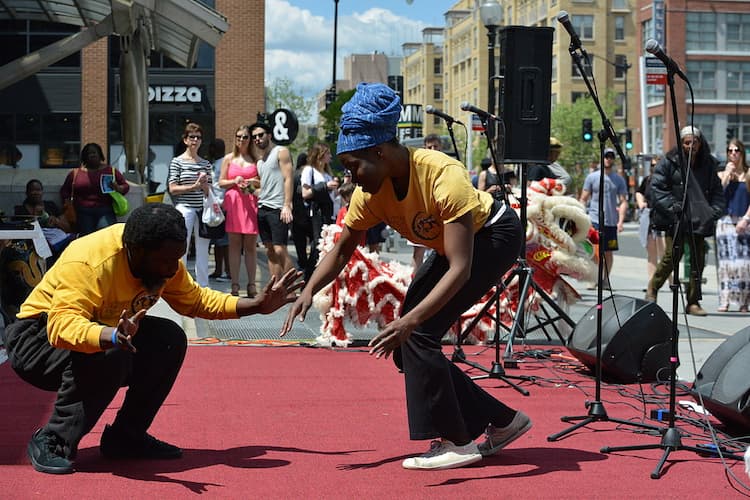 Image credit: Wikimedia Commons
Theaters
Shakespeare Theatre Company
Located at the beautiful Harman Center for the Arts, the Shakespeare Theatre Company mainly produces plays by its namesake but also stages shows by Euripides, Wilde, and even Miller and Williams. If you live in D.C. and aren't just visiting, you can also sign up for adult, teen, and youth classes and summer camps for kids.
The Shakespeare Theatre Company lies near the National Portrait Gallery and the Smithsonian American Art Museum, so parking can be tricky. Your bus may find a paid garage nearby, but your driver can also drop you off and head to Union Station Bus Terminal.
Address: 610 F St NW, Washington, DC 20004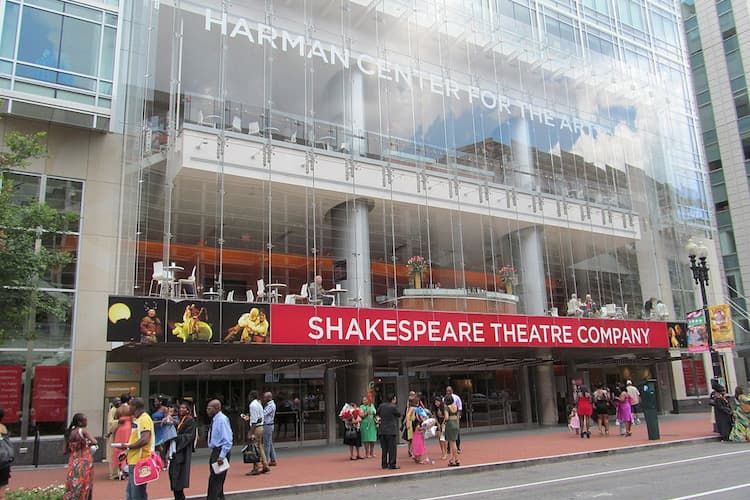 Image credit: Wikimedia Commons
Woolly Mammoth Theatre Company
If Shakespeare seems a little old-fashioned for your group, Woolly Mammoth Theatre Company produces brand-new contemporary plays and often pushes the boundaries of genre and format. Their 2021 season includes Hi, Are You Single?, a one-person show about a man with cerebral palsy navigating the gay dating scene, and Parable of the Sower, a musical based on the titular work by Octavia Butler.
Woolly Mammoth Theatre Company prides itself on accessibility, including accessible, inexpensive parking in the Clara Barton Interpark Garage. (Parking costs $10, fairly low for D.C.) That said, the garage may not be able to accommodate charter buses, so you might need to park in a different paid lot.
Address: 641 D St NW, Washington, DC 20004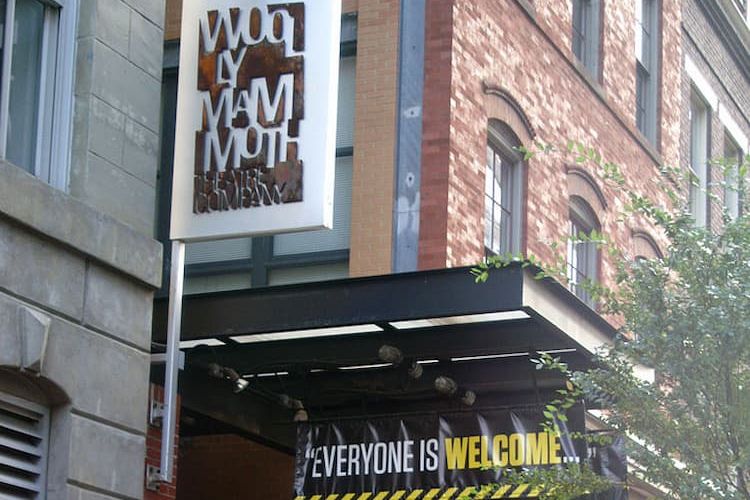 Image credit: Wikimedia Commons
Learn About Arts and Culture in D.C.
Next time you're in D.C., treat your group to a taste of D.C.'s culture with a parade, art festival, theatrical performance, or museum. DC Charter Bus Company would love to help. Just give us a call at 202-903-0059 to book your next arts outing in the nation's capital.
Do you need to rent a charter bus?
We can help. Call us any time at 202-903-0059 to reserve yours!