Why You Should Book a Corporate Shuttle for Your DC Office
Thinking about how a corporate shuttle can benefit your office in Washington, DC? We can help you there. DC Charter Bus Company is no stranger to helping companies secure reliable shuttle bus transportation for their employees. Between the crowded DC Metro and notoriously congested rush-hour traffic, a private corporate shuttle bus is a choice alternative to public transit and personal vehicles.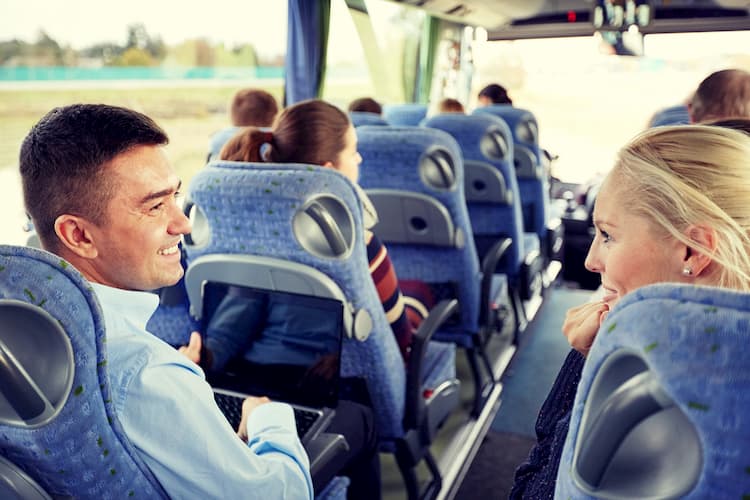 Increase productivity and employee satisfaction.
Your employees will love the burst of productivity that comes with riding a corporate shuttle to and from work. With amenities like free WiFi and power outlets, passengers can log on to read the news, check email, or get a jumpstart on work in the morning. Reclining seats and ample storage space help employees unwind and get comfortable at the end of the day. They can easily store backpacks, briefcases, and gym bags in overhead storage racks, leaving more space for themselves in their seats. These types of amenities are hard to find with any other mode of transportation.
Provide a safe alternative to public transportation.
With COVID-19 requiring us to social distance and sanitize more frequently, a private corporate shuttle is a much safer option than public transit. You can set the requirements for riding company shuttles, like passengers wearing a mask and drivers blocking off certain seats.
Additionally, you can ask your shuttle bus driver to uphold strict sanitation practices like wiping down seats and handrails and providing hand sanitizer on board. Your employees will feel a lot more comfortable traveling in a safe, clean, and healthy environment.
Customize routes around the city.
When you book a corporate shuttle for your office, you decide how to use it. You can poll your employees and plan a customized route that will work well for everyone. Plan a shuttle bus to pick up and drop off employees at popular Metro stations like Union Station, Metro Center, and Gallery Place.
You can also book more than one shuttle to make rounds through DC suburbs where your employees live. Shuttles can ease the commutes of folks coming from surrounding towns like Arlington, VA; Silver Spring, MD; and Greenbelt, MD.
Offer more eco-friendly travel.
Most charter buses on the market aren't going to be emission-free, but you'll still reduce your company's carbon footprint with corporate shuttle service. More of your employees opting for custom group transportation means less individual vehicles on the road. Your company is enabling each employee to contribute less to the environmental impact of travel. If your company made a pledge to be more green, a corporate shuttle is a great way to take action.
Attract new talent to your company.
One thing your company can have over your competitors? Private, custom transportation to and from work. A corporate shuttle to your DC office will look good on your list of employee perks and could be the factor for a new recruit to choose your offer over another company's. Potential employees may be allured by the option to skip driving through rush hour traffic and instead begin or end their days settled into a routine corporate shuttle ride.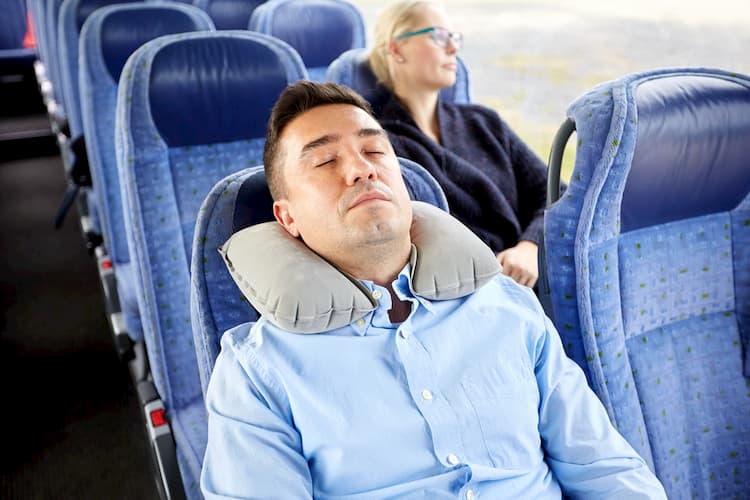 Book a Corporate Shuttle in DC Today
If you're ready to integrate private corporate shuttles into your company's day-to-day life, call DC Charter Bus Company at 202-903-0059. We can provide you with a free, no-obligation quote and get you started securing a long-term transportation contract.
Do you need to rent a charter bus?
We can help. Call us any time at 202-903-0059 to reserve yours!