Booking Transportation for Your DC Corporate Event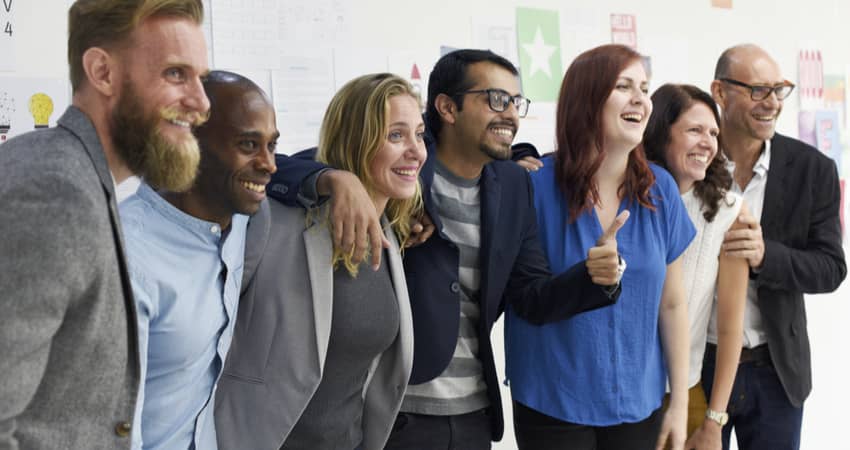 Washington, DC's historic venues and beautiful backdrops of iconic monuments make it a popular location for large events — but the massive crowds and busy roads aren't the easiest to organize around. This means planning a big corporate event in the U.S. capital can be quite daunting. One thing you won't need to worry about, though, is transportation. DC Charter Bus Company can easily handle your business transportation for your next meeting, conference, convention, or team-building day around Washington, DC.
But how can a charter bus rental help your DC business event? It depends on the event! Consolidating hundreds of conference guests onto full-sized charter buses can help alleviate traffic in already busy DC neighborhoods. Renting a minibus for your employees during a team-building exercise can keep your day running on schedule. On top of being efficient and time-saving, DC Charter Bus Company rentals are also comfortable and spacious and can include premium amenities like WiFi and power outlets for productivity on the go.
If you've never rented a charter bus, don't worry. A DC rental expert can help you out anytime at 202-903-0059. Before chatting with a rental expert, check out these tips for booking business transportation in DC.
Have a gameplan early
Locking down business event dates and venues can take some time. Once you do have these items sorted, make your event transportation the next thing you secure. Reserving your charter bus as early as possible will ensure you get the best rental prices for your event. It's recommended you look into booking your charter bus at least three months in advance for most events. But keep in mind that Washington, DC is a very busy city year-round and demand for charter buses is often quite high, especially during spring and summer. If you're planning a business event during these seasons, begin inquiring about group transportation services at least six months in advance.
Have a budget
Talking about money isn't always fun, but it's important when organizing an event. DC Charter Bus Company quotes are free, and you have no obligation to book when you call 202-903-0059. Your quote will include the rental fee for your bus, the amenities onboard, and pay for your driver. This quote won't include parking, tolls, and a tip for your driver. When you book with DC Charter Bus Company, you won't need to worry about surprise rental fees — just be sure to look into external transportation fees too.
Some parking lots and venues allow you to reserve and pre-pay for parking. This is a great option to ensure you don't have to pencil additional funds into your transportation budget. You also won't have to worry about your event being held up as you handle parking fees at the last minute.
Get a headcount
Knowing how many people are attending your event will help determine the types of transportation you'll need. Big events at venues like the Walter E. Washington Convention Center will be best served by spacious, full-sized charter buses that can accommodate up to 56 passengers. DC Charter Bus Company can also build a fleet of as many event shuttles as you need for all your event attendees. Smaller events like company happy hours, intimate meetings, and team-building days would be better served by a minibus. These compact yet comfortable vehicles come in models that can accommodate 18 to 25 passengers. Minibuses are also easier than full-sized buses to operate on Washington, DC's busy roads, making your business trip quicker and more efficient.
Request your amenities
Booking a charter bus for your business event doesn't just include some wheels between point A and point B. You can request additional amenities on your bus to make the road to your event enjoyable for every passenger. Every charter bus will have a comfortable, climate-controlled cabin, but you can also ask your reservation expert for WiFi and power outlets for passengers to complete work onboard. Do you want your guests to relax instead of work? Request reclining seats and TVs with DVD players to allow everyone to unwind. Need an upscale model of bus for special business guests? Ask your reservation expert about premium features like leather seats to ensure VIPs have a luxurious ride.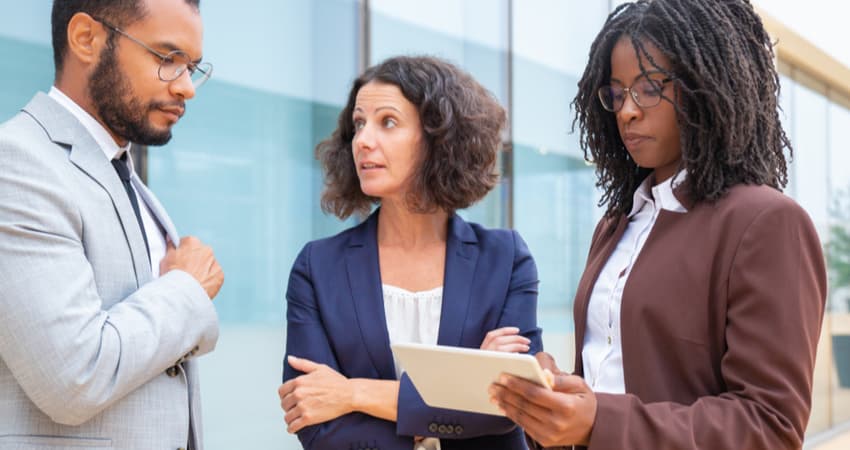 Set routes and a schedule
Organizing routes can be tedious when you have an event in need of ongoing shuttle services. Washington, DC has a large number of business hotels around major event venues. Attendees can be picked up directly at their hotels or at designated stops where everyone can easily gather. Depending on the size and location of your event, you may want to build routes along hotel-heavy streets like Massachusetts Ave in Downtown or New Hampshire Ave in Dupont Circle. With a designated shuttle, guests won't have to worry about sweating through business outfits while walking to the event venue or springing unnecessary money to hail a rideshare service.
Along with locking down locations for guest pickup, you'll need to organize shuttle frequency to meet your event needs. Your rental expert can assist you in hashing out the details on when your charter bus drivers can arrive at each stop.
Organize loading and parking
Parking an oversized vehicle in Washington, DC may sound like a nightmare — thankfully, the U.S. capital is relatively accommodating for motorcoaches. Just remember that oversized parking options may be tighter during spring, summer, and major holidays. You should first check with your venue to learn about any special loading and parking regulations on-site. Large venues like the Washington Convention Center have specified loading areas on the north and south sides of the building, while smaller venues like the International Trade Center have one drop-off location along the street.
If your venue does not have oversized parking for your charter buses, you can organize off-site options at RFK Stadium, Union Station Parking Garage, and Hain's Point. Street parking is available for motorcoaches in certain areas, but these options often come with a 2-hour time limit. Visit the District Department of Transportation to learn more about where your group can be dropped off around DC.
Book With DC Charter Bus Company Today
Ready to get your business trip rolling? Your group transportation is just a phone call away at 202-903-0059. The DC Charter Bus Company team is available 24/7 to book your transportation around the US capital and even to nearby cities like Alexandria and Arlington. Just have your event information on hand, and a rental expert will get you a personalized quote in no time.
Do you need to rent a charter bus?
We can help. Call us any time at 202-903-0059 to reserve yours!