The Best Activities for LGBTQ+ Groups in D.C.
Although the queer hotspots in Washington, D.C. don't get as much attention as those in NYC or San Francisco, they exist, and they're thriving. Per Gallup surveys, the District of Columbia has incredibly high rates of people who self-identify as LGBTQ+, and as a result the city can boast a wide array of sports leagues, bars and nightclubs, and activist organizations.
If you're visiting D.C. for Capital Pride, a protest, or just a school outing, D.C. Charter Bus Company would love to help your group explore everything the capital has to offer. Although D.C. has good public transit, it's not easy to keep large groups together while navigating the Metro or winding through the city's busy streets.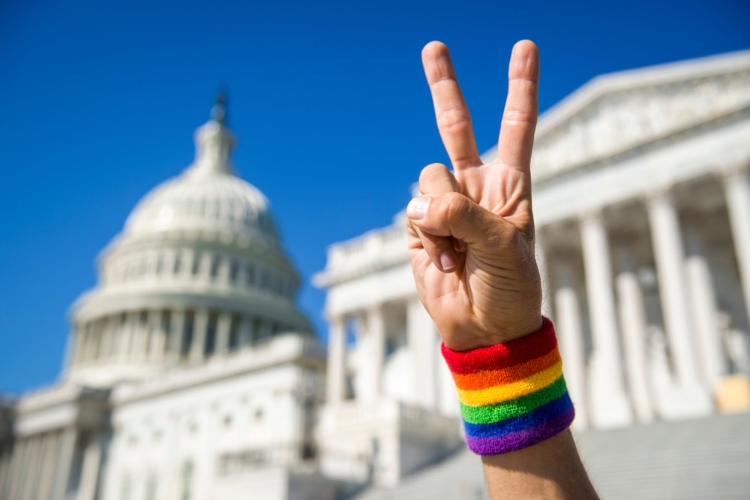 A charter bus or compact minibus is one of the best ways to help your group reach your destination without getting lost or separated. Give D.C. Charter Bus Company a call at 202-903-0059 if you'd like to book a bus for your LGBTQ+ group, and keep reading to discover all of the amazing, queer-oriented activities you can do in D.C.
Shop at queer-friendly stores
Although people tend to focus on bars and clubs when talking about LGBTQ+ activities, D.C. also has bookstores and coffee shops where you can hang out during the day. Fantom Comics bills itself as an all-inclusive comic shop, and it proudly displays comics and graphic novels starring queer and POC characters. Fantom also hosts talks by LGBTQ+ writers and an array of queer-oriented book clubs.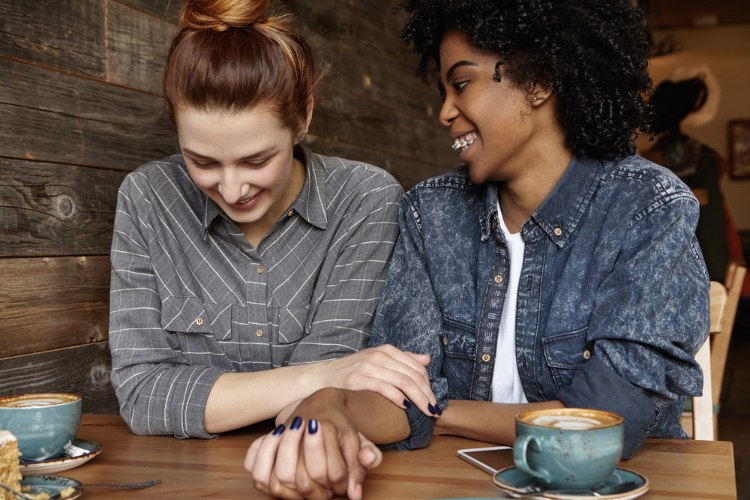 Busboys and Poets, another queer-friendly D.C. bookstore, offers coffee, drinks, and American food as well as reading material. Named in honor of Langston Hughes, this progressive gathering spot regularly hosts open mic nights, book signings, and lectures geared toward the African American LGBTQ+ community.
Fantom Comics
2010 P St NW, Washington, DC 20036
Busboys and Poets
2021 14th St NW, Washington, DC 20009
Cheer on an LGBTQ+ sports team
You don't have to spend all your time surrounded by straight guys just because your group is into sports. Team D.C. and Stonewall Sports both host sports leagues for LGBTQ+ athletes, and though you can't join a league if you're only visiting, you can definitely go watch a game. Stonewall Sports even holds its National Tournament in D.C. each year.
D.C. also provides a home for the D.C. Rollergirls roller derby team and the D.C. Furies rugby team. Although neither team is exclusively for LGBTQ+ athletes, both teams are welcoming to and very popular with queer women.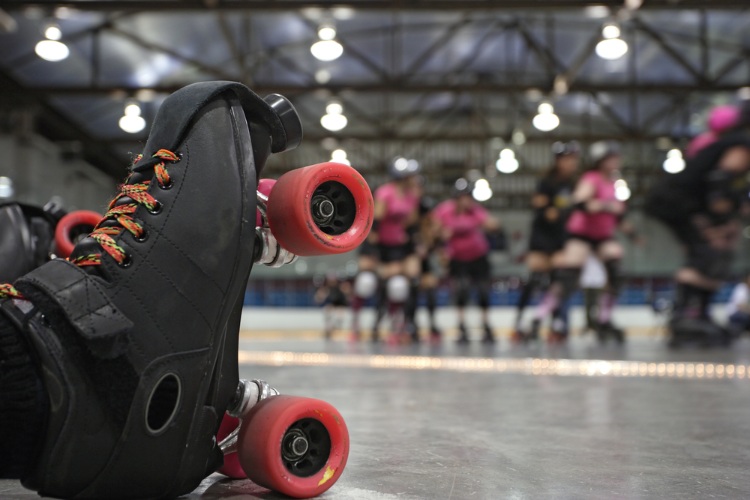 More into professional sports? Most of D.C.'s teams, including the Capitals, the Mystics, the Nationals, and D.C. United, host "Nights Out" or "Pride Nights" to celebrate their LGBTQ+ fans. You can check the calendar to see if one is taking place while your group is in town, and your charter bus will drop you off in front of the stadium so you don't have to worry about finding a parking spot.
D.C. Rollergirls Warehouse
5706 Lafayette Pl, Hyattsville, MD 20781
Capital One Arena (home of the Washington Capitals and Mystics)
601 F St NW, Washington, DC 20004
Nationals Park (home of the Washington Nationals)
1500 S Capitol St SE, Washington, DC 20003
Audi Field (home of D.C. United)
100 Potomac Ave SW, Washington, DC 20024
Volunteer with an LGBTQ+ organization
It's hard to find a better place to engage in political activism than the U.S. capital. If your group would like to take part in demonstrations or volunteer work, make sure to contact the organization you'd like to help out ahead of time. Your charter bus can then easily drop you off at your destination, and you can request free WiFi to do research on the way there.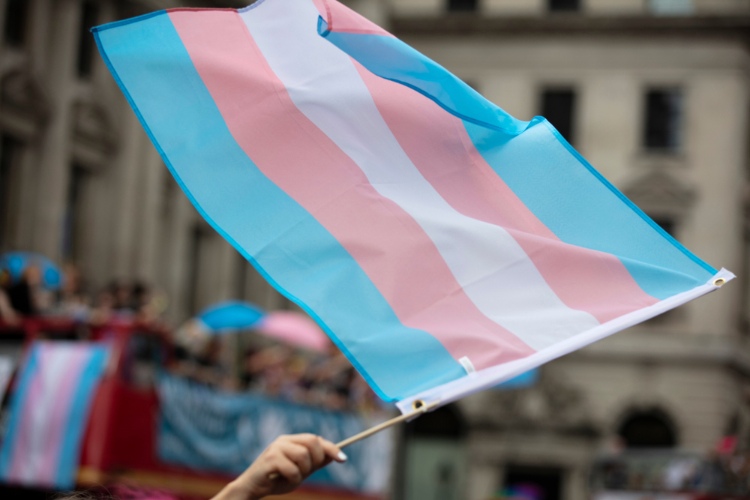 If you're looking for places to help, The D.C. Center for the LGBT Community is a good place to start. The Center offers support for people living with HIV, hosts queer film screenings and poetry readings, and provides a rich array of support groups. They also strive for inclusivity, with events specifically targeted toward LGBTQ+ people who are seniors, POC, low-income, or Deaf/hard-of-hearing.
If you'd like to volunteer with a nationwide organization, the Human Rights Campaign, National LGBTQ Task Force, and National Center for Transgender Equality all have their headquarters in D.C. You can also help out a more grassroots organization like Casa Ruby, which was founded to assist transgender Latinx people struggling with poverty and homelessness. (This is an especially great place to volunteer if you have anyone in your group who speaks Spanish!)
The D.C. Center for the LGBT Community
2000 14th St NW #105, Washington, DC 20009
Human Rights Campaign
1640 Rhode Island Ave NW, Washington, DC 20036
National LGBTQ Task Force
1325 Massachusetts Ave NW #600, Washington, DC 20005
National Center for Transgender Equality
1133 19th St NW #302, Washington, DC 20036
Casa Ruby
7530 Georgia Ave NW, Washington, DC 20012
Attend special events
When you say "LGBTQ+ events," most people probably think "Pride." And Capital Pride is a huge deal. In addition to the main parade, the Pride festivities include DC Black Pride, Capital Trans Pride, and FUSE (for queer women).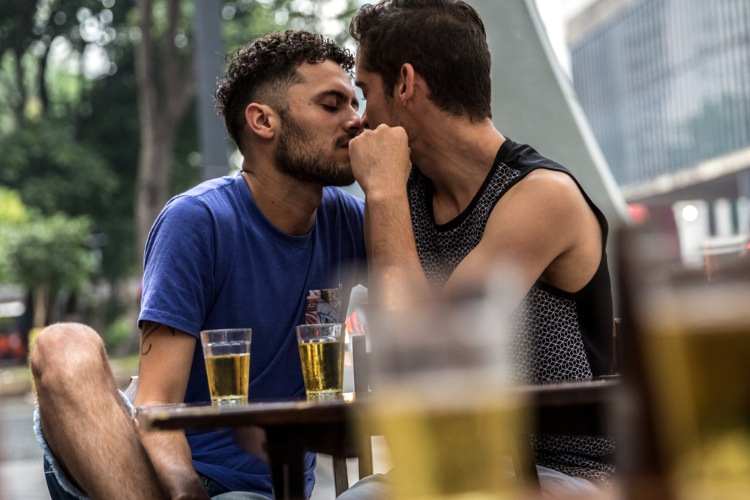 But as huge as Pride is, it's not the only major queer-oriented event in D.C. Check out these LGBTQ+ gatherings that welcome huge numbers of visitors each year, and call D.C. Charter Bus Company if you need a way to transport your group to one of them.
Spring
The Cherry Fund Dance Festival (to raise money for local HIV/AIDS services)
Summer
DC Black Pride
Capital Trans Pride
Capital Pride
FUSE
Youth Pride Day
OutWrite Literary Festival
Fall
17th Street High Heel Drag Race
Reel Affirmations Film Festival
The Miss Adams Morgan Drag Pageant
Walk & 5K to End HIV
Winter
Gay Men's Chorus of Washington, D.C. Holiday Extravaganza
Check out the nightlife
You knew we'd get there eventually. If the people in your group are 21+, D.C. has an abundance of gay bars, nightclubs, and drag shows to entertain you. And if no one in your group wants to serve as designated driver, D.C. Charter Bus Company can provide a minibus and a professional driver to take you safely between clubs.
Iconic gay bars
D.C. boasts several bars that have become legendary on the gay nightlife scene. Nellie's Sports Bar is packed nearly every night and hosts karaoke, poker, and one of the most popular drag brunches in D.C. Ziegfeld's features a famous drag show on its main level and adult entertainment at Secrets on its second level.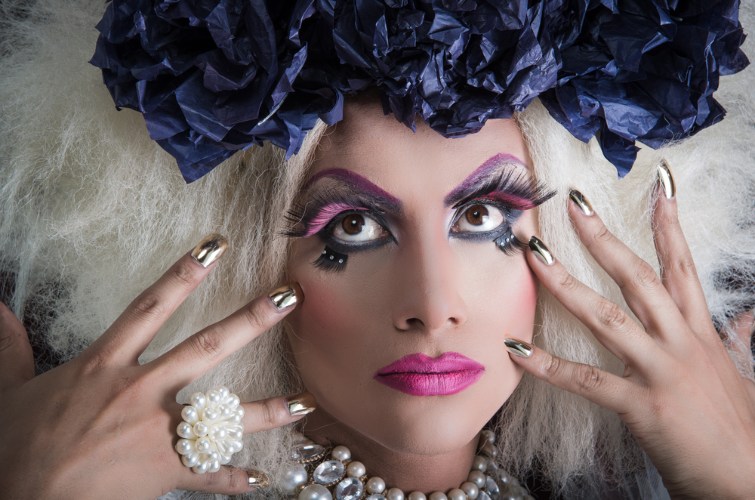 If you're more into a neighborhood pub kind of feel, try Trade, which calls itself a dive bar and is known for its massive drinks. You can also stop by The Green Lantern, home to a welcoming atmosphere and a large granite bar where you can sit when you don't want to dance.
Nellie's Sports Bar
900 U St NW, Washington, DC 20001
Ziegfeld's/Secrets
1824 Half St SW, Washington, DC 20024
Trade
1410 14th St NW, First Floor, Washington, DC 20005
Green Lantern
1335 Green Ct NW, Washington, DC 20005
Bars for queer women
Unlike many other cities, D.C. has several bars specifically designed for queer women. Though Pitchers is a sports bar that mainly serves gay men, its sister bar, a League of Her Own, welcomes women with a relaxed environment, a dance floor, and sports memorabilia on the walls.
If you're into hard liquors, head to Republic Restoratives, which is owned and run by queer women. Though you need a reservation if you want to take a tour of the distillery, your group can just walk into the bar area, which is called the Ivy Room. There, you can order your choice of craft cocktails made from the distillery's own spirits.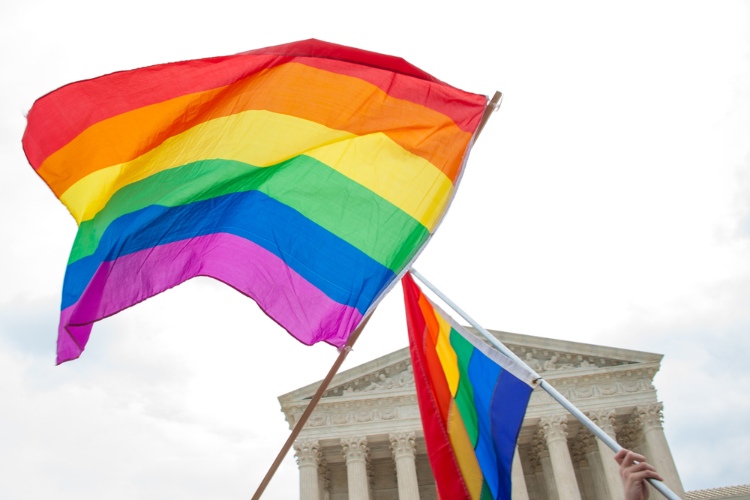 A League of Her Own
2319 18th St NW, Washington, DC 20009
Republic Restoratives
1369 New York Ave NE, Washington, DC 20002
Plan an amazing trip to D.C. for your LGBTQ+ group
Whether you're in D.C. to volunteer, to dance, to shop, or to show your pride, D.C. Charter Bus Company can help your LGBTQ+ group get to where you're going. All you have to do is sit back and rewatch episodes of Pose while your experienced driver deals with navigating D.C.'s intense traffic. Give us a call at 202-903-0059, and we'll take care of the logistics so you can focus on spending time with your community in the capital of the U.S.
Do you need to rent a charter bus?
We can help. Call us any time at 202-903-0059 to reserve yours!